WSOP-C CHEROKEE MAIN EVENT:




BAZELEY BESTS CARTWRIGHT:

Kyle Cartwright, recent add to our Who's Who page, came a whisker away from winning another circuit event to add to his 7 ring collection (3 Circuit Mains!).

It came down to him and Jacob Bazeley all in pre flop with Cartwright's AQ v. Bazeley's pocket 10s. 10s became a set. Always a sweat though as a Jack on the turn gave Kyle hope for a King to make broadway but it didn't come.

(AQ v. 1010 to settle a circuit Main feels familiar...)

Bazeley won over 311k and Cartwright a touch under 200k after both survived 1125 other entrants. David Shaw earned a little over 30k for 9th. This is the second time Bazely has won the Cherokee Main (last time was for 239k)

OTHER LOCALS/NOTABLES:

Michael Nasserazad of Atlanta won over 13k for 19th. Jacob Corda of Birmingham almost 10k for 27th. Poker Gras King Mihail Karasoulis and TK Miles won 2800 for min cashes. Steve Bierman cashed in the $1125 Big Blind Ante event (17th for $3900).
WSOP-C AT THE 'KEE RESULTS:

Several locals, or former locals, had some hits in Cherokee, NC. Joel Doney cashed twice: once in the massive re-entry for over 2k and also just missed the final table in the BBA Event three. He made 3.5k for 11th.

BJ McBrayer added a cash in the re-entry as well. Simon Philip of Pensacola wom over 10k for his final table in the seniors event.

David Nicholson (pictured) fresh off his Poker Gras Main Event chop earned 15k for fourth in the BBA ante too. Blake Whittington of Jacksonville won that for 46k.

In the PLO event Dustin Stewart and Jason Gladden both cashed. Tara Snow also made a run in Event 8.

For those WSOP-C points chasers opportunity knocks in a little under a week as the IP hosts their annual event newly in December. Go to our tournament schedule page for more details.
GULF COAST NEWS:

LOUISIANA STATE POKER CHAMPIONSHIP:

If you'd rather head west than east to the IP, next week there is also the Louisiana State Poker Championship at the Isle of Capris. Again go to our tournament page for more details.

WHO'S WHO:

So we noticed out Who's Who page acquired a little dust. We freshenend it up a bit, check the link above. We also a have another batch or two of players to add. If you think you or a friend should be on there. DM us or email us and we'll get you on there.
POKER GRAS MAIN EVENT RESULTS
ALL HAIL KING MIHAIL!
Mihail Karasoulis battled heads up with David Nicholson for the title of King of Poker Gras in the first edition of the $580 Big Blind Ante Main Event. They were the final two of 279 entrants.

The heads up action didn't last long as DNich overcame a chip disadvantage to even the stacks. A chop was decided on, and a high card decided the champ. Fittingly Mihail drew a King of Hearts and earned the crown and the title. Each player earned over 27k.

The final table also featured Dustin Moore (3rd, 15k), Huey Hulin (4th, 11k), and Shawn Calvit (5th, over 8k). Our live action and photo threads on Sunday on our Facebook page chronicled much of the bust-outs and some of the action. Many of the big hands centered on Steve Bierman of New Orleans who finished 6th for over 6k.

David Pote earned almost 5k for 7th. Always great to see WSOP bracelet winner Corey Harrison final table anything as the 8th place finisher's infectious laugh usually keeps the mood humming. Harrison earned almost 4k. Longtime friend of GCP Todd Skiner of Youngsville, LA rounded out the final nine earning a little over 3k.

The second nine included Charles Miller and James Nolan (10th, 11th for $2487), Stan Barre of New Orleans (12th 2487), Kwong Ip (13th $2044), Dale Trosclair (14th $2044) and Jason Reisenberg (15th $2044). Also, making it to the final two table and all earning $1700: Danny Doucet, two from Baton Rouge; Frank Alpandinar and Luiz Sa.
A QUICK THANK YOU!



The feedback on our first ever event has been great with many citing the structure and the starting chip stack as highlights. We are grateful to everybody that entered a tournament and chose our event this weekend. It's a crowded marketplace and we want to provide the best possible player friendly events we can. We implore you please give us as much feedback as possible on the things that worked and those things that didn't. Email here.

Huge thanks to those of you like David Rabalais, Danny Doucette, and Freddie Ardoin, who traveled from far or changed plans to join us. And we also understand so many of you wanted to come but couldn't (we'll see you next time).

We at GCP (Gene Dudek and Bill Phillips) are tremendously grateful for everbody who turned out or shared/promoted our event. The non stop hard work by the Harrahs floor staff Robbie Gertsner, Joella Macintosh, Mel Emnon, Timmie Louie and of course Chase Haydel inspired us. Also, a great job local dealers and traveling dealers. Not to mention the spirit of the players in general. We got some tweaks ahead of us, but from the Short Deck Tournament to the Big Blind Ante Main to the Closer we are really happy with the final product.

Now back to the reporting...
KUDOS TO QUEEN KATIE:

Katie Pansano (pictured above with Mihail) hung on to a short stack to finish as the first Queen of Poker Gras for being the last woman standing. She outlasted Amee Dave and Rebecca "Smiley" Campbell to earn the title, then survived the bubble and laddered up to 19th. Great job Katie!

Others that cashed in the top 30 included, Andrew Bulliard, Matt Sirchia, Shep Simmons, Thomas Barlow, Kris Kent, Randy Gordon, Jonathan Wiseby, Jason Anderson, Wayne Neyland and Jerry Giroir.
CLOSER RESULTS:


Tim Repp (pictued with Chase Haydel) of Baton Rouge won first place late on Sunday night and over 7k for triumphing in the 130 person touranment. He bested Jerry "Crusher" Giroir heads up (2nd $4501). Steve Meyers placed third for $3247.


Christian Boedding won over $2300 for fourth with Big Phil Treaudo taking home $1784 for 5th. Cody Yawn, Charles Miller, Judy LeBlanc, and Mark Bowman rounded out the final table. Yen Vo of NOLA, Trent Marcell, Mark Barlow, Diana Timphony, Brian Woodbury and Renee Skinner rounded out the 15 in the money finishers.


OFER ON THE OVERLAY:
Three times we've sounded the clarion call to the poker masses of an OVER-LAY and three times folks came out of the woodwork to surpass the guarantee. One year a Main Event at Pearl River looked a sure thing to be short after a cancelled day one flight, and day two jumped with players. A week ago, on Halloween a misprint guaranteed 20k on a Wednesday and again, Pearl River overflowed with last second arrivals. That one was all but guaranteed to be an overlay and smashed it.

Sunday, our own Closer (a $250 turbo tournament with 30k SS) also seem fated to fall short of a guarantee and Harrahs New Orleans ended up being filled to the gills with players.

So... we are self-imposing a moratorium on the word overlay for at least a year. Although we won't "guarantee" that either.

CHOP-CHOP-CHOP IT UP!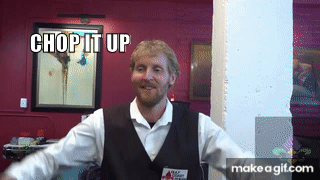 The second nightly chopped up the money 11 (?) ways. This played like a Saints fan home game (fittingly enough). Dominic Carallo, Charles Gelvin, Luiz Sa and Larry Douglas were in on the deal. They played it out for the three $580 seats and Prissy Giroir, Wayne Neyland, and Piyush Mittal took them.
COMMANDANT CRUSHER GIROIR WINS AGAIN:
We thought we award Jerry Giroir a nickname as he's been white hot for well over a year now. We dubbed him Crusher and one of his friends suggested Commandant Crusher. Either works for us. He is a Commandant in poker for sure.

In the first nightly, no chop as Jerry earned over $1700 for first, Aaron Lipskar over $1100 for second, Ray Laugha of Chalmete over $500 for third, and David Chocheles cashed in fourth.
SHORT DECK:
Anthony Kolesa (pictued with TD Robbie Gertsner) seemed to know a little more than the rest of us in this first time on the Gulf Coast event. He earned almost 4k and the title of Short Deck Champ. Chard Tardiff of Slidell finished second for almost $2500, Corey Harrison third for $1600, and Queen Katie fourth for $1113. Also, in the money Nathan Lidsay and Willie Jefferson of New Orleans.

Everybody that played enjoyed the event and most said they'd play the format again. Like the Big Blind Ante we have to admit it's addictive. You get a taste of it you are going to want more.
$250 25K Guarantee... Potential Overlay today at 2pm!!!
FLIGHT C:
Top 5 of 24 who bagged.
Jonathan Wisebey 200k
Todd Skinner 183.5k
Danny Doucet (pictured) 135k
Nick Graphia 132.5
Blake Baker 117.5K

Also returning Mary Ellen Roy, Jerry Giroir, Amee David, Steve Martiny Randy Gordon, Kip Jones, Jason Anderson, Judy LeBlanc, Mat Sirchia, Lane LeBlanc, Charles Miller, Stan Barre, and more.

FLIGHT D:
Top 5 of 12 who bagged.
Matt "Peace" Davis 238k
Kris Kent 152k
Gabe Lentini 133.5k
Katie Pansano 132.5k
Dean Blanchard 118k

Also in the bag, Mihail Karasoulis, Huey Hulin, Dave Choceheles and others.

Go to our facebook page for complete list. You can also figure out your table draws based on our last couple of posts. We should have payouts up there shortyly after the restart at 11 am.
POKER GRAS IN FULL SWING...COME ON OUT!!! FINAL EVENT TOMORROW THE $250 "CLOSEOUT" EVENT THAT HAS A $25K GUARANTEE

Friday Field baggers are below. These folks will join the Thursday baggers for a shot at 1st place on Sunday...Day 2

Day 2 Baggers below:
Mark Holmes 212k
Shawn Calvit 177k
Hiep Doan 124k
Mike Brien 122k
Corey Harrison 92k
Mike Hebert 100k
Frank Alpandinar 86k (pic)


Rounding out Day 2 baggers include...Rebecca "Smiley" Campbell...James Arruebarrena...Ashly Butler...Andy Bulliard...CJ Domingue......Ron Franco...David "Diesel" Nicholson...Chad Tobler...and the "man...the myth...the legend"...Pablo Garcia (pic)
WHO FOUND A BAG ON THURSDAY/DAY 1 OF POKERGRAS IN NEW ORLEANS JOINTLY PUT ON BY HARRAH'S AND GULFCOASTPOKER.NET?

15 RUNNERS ARE HEADING TO DAY 2!!!!

Luis Sa 347k

Steve Bierman 192k
(Pic)
Dale Trosclair 183k
Christian Helmstetter $177k
Kwong IP $171k
James Nolan $165k
John Cressend $110
We also have Don
Dove...Prissy Giroir...Ronnie Hope...Ed Hord...Robert Wesley...Easton Oreman (pic)...Wayne Neyland....and many more will bag today on Friday!!!!
We are at a Grand total of 139 runners going into Saturdays 2 flights...1st Flight is at 11am...2nd flight is at 4pm. Don't forget we also have a Deepstack/turbo on Sunday while Day 2 of the Main Event is rolling...$250 buyin "Closer Tourney" starts at 2pm...Dont forget we also are running nighlies at 7pm...and running single table SNGs (Sit and Gos) through the entire tournamnet.
Come on Down and say "Throw me some money Mister!!!!!"
POKER GRAS STARTS TODAY!!!

Check out our FACEBOOK page for live updates and pics of our seat giveaway winners and more...

Speaking of winners, below are today's lucky winners, thanks to Chase Haydel and Harrahs NOLA for these seats and this promotion. And thanks to all you on social media who shared and liked our videos, tweets, and facebook posts. Wish we could have given everybody a seat. That said we are wishing these twenty a little more good luck as they play today:

Short Deck:
Justin Bracy
Jason Clary
Katie Pansano
Justin Carey
Chris Canan
Dave Branch
Michael Flanagan
Micheal DeRoche
James Bric Allen
Hugo Eduardo

Main Event:
Christian Helmstetter
Prissy Giroir
Ray Belvin
Tom Darce
Timothy Martin
Ronald Tremblay
James Dudek
Clint Bordelon
Easton Oreman
Wayne Neyland
As today begins we also want to recognize the hard work of TDs Robert Gertsner, Mel Emnon, Joelle McIntosh, and Timmy Louie for all the prep and planning they put into it. Not to mention the dealers willing to pull long shifts and make this happen.

Remember today:
9 am $75 Main Event Satellite
11 am Flight A $580 Main Event Big Blind Ante 25k Starting Stack
4 pm $250 Short Deck Tournament
7 pm $150 Nightly with 3 Main Event seats ADDED!!!!

PEARL RIVER POKER OPEN... COMPLETE RESULTS:
So our apologies for not getting everybody up there as it happened been a busy couple of weeks for us. Great to see the success of so many FOGCP (friends of GCP) especially the ones we talked into going (and the ones we actually drove :)).

As usual from top to bottom a stellar event run by Paul Dutsch and crew. Neal Atkinson at Pearl River resorts pulls out all the stops with the best food and room comps in the Southeast. And a great group of players make this a twice annual junket.

To highight a few players: Terry Simpson the Main Event winner had a great week final tabling or winning everything. Hiep Doan (pictured) and Chris Canan also kept going deep and making the money. Harinder Chawla had a few nice runs too.
EVENT #4

1st Jason Eskridge Rome, GA $5,933
2nd Toby Bell Tallapoosa, GA $3,445
3rd Richard Moats Rome, GA $2,297
4th Grover Faulkner Tuscaloosa, AL $1,723
5th Jeremy Kimbrell Gordo, AL $1,531
6th James Falgout Birmingham, AL $1,340
7th Daniel Irvine Cape Girardeau, MO $1,148
8th Larry White Braxton, MS $957
9th Christopher Canan New Orleans, LA $766

EVENT #5

1st Hiep Doan (pictured above) Marrero, LA $1,606
2nd Terry Simpson Meridian, MS $964
3rd Christopher Canan New Orleans, LA $643

EVENT #6

1st Kenneth Stanton Dalton, GA $5,811
2nd James Davis Jackson, TN $3,139
3rd Harinder Chawla Madison, MS $2,093
4th Larry Barker Ohatchee, AL $1,860
5th Joe Mahar Lacey Springs, AL $1,628
6th Charles Griffin Florence, AL $1,395
7th John Demarco Ocean Springs, MS $1,163
8th John Williams Meridian, MS $930
9th Yousef Saleh Meridian, MS $698
10th Danny Penny Pensacola, FL $558
11th Karl Chesser Woodstock,GA $558
12th Paul Leggett Rockmart, GA $558
13th James Frye Columbus, GA $488
14th Clifford Chisolm Collinsville, AL $488
15th Robert Lemke Forrest City, AR $488
16th Donald Dove New Orleans, LA $465
17th Eric Suloza Greensboro, GA $465
18th Kelly Boyd Durant, MS $465

Event #7 - No-Limit Hold'em Monster Stack

1st Terry Simpson Enterprise, AL $3,480
2nd Jerry Giroir Lafayette, LA $2,088
3rd Karl Chesser Woodstock, GA $1,479
4th Hiep Doan New Orleans, LA $1,044
5th John Humphries Taylorsville, GA $609

EVENT #10

1. Luke Thames, $1,600
2. Jerry Giroir, $1,000
3. Sheryl Stickland, $600
4. Randall Sarbey, $200
See everybody in the spring. There are some tweaks being discussed for the re-entry which we think could be very big for that stop.
PEARL RIVER POKER OPEN
MAIN EVENT

Buy-in:
$810
Entries:
169
Prize pool:
$120,537
1. Terry Simpson, Enterprise, Miss. $24,135
2. David Bradshaw, Atlanta, Ga., $22,272
3. Lakisha Slaughter, Atlanta, Ga., $10,848
4. Corey Harrison, Birmingham, Ala., $9,643
5. J.W. Carter, Jackson, Miss., $8,438
6. Don Dove, New Orleans, La., $7,232
7. Lester "Black Ice" Milligan, Brighton, Ala., $6,027
8. Donnie Phan, Nashville, Tenn., $4,821
9. Alan "Tank" Downey, Piedmont, Ala., $3,616
10. Joel Doney, $2,893
11. Robert Henderson, $2,893
12. Harinder Chawla, $2,893
13. Karl Chesser, $2,531
14. Matt Davidson, $2,531
15. Jay Bishop, $2,531
16. Tara Snow, $2,411
17. David Huwe, $2,411
18. Charles Johnson, $2,411
BIG THANKS TO OUR LATEST SPONSOR:
MR. APPLE!


Mister Apple is a New Orleans family run business owned by a WSOP-C ring winner and a fixture in the Harrahs New Orleans cash room. You also saw him in our award winning Poker Gras video. His ad will be slotted on one our columns to the right or left.

We invite everybody in town for Poker Gras to take a (very) short walk to his store. You won't be sorry and you will thank us as they are the best Candy Apples we've ever had. If you'd like to place an order here's his site.

*If you are interested in supporting this site that supports poker on the Gulf Coast and advertising please email us here.
POKER GRAS VIDEO STARS RESULTS:



Speaking of stars of our video short; three cashed within hours of one another. Jeff Sager and Steve Bierman went to Tahoe and got WSOP-C results. Sager min-cashed the reentry and Bierman just final tabled a $400 event. Not to be outdone Chris "Literary" Canan made back to back final tables in Pearl River. See their star turns again:




PEARL RIVER POKER OPEN RESULTS:
FALL SNOW IN PEARL RIVER:


We are happy to report that Tara Snow of Tuscaloosa, AL won 26k for first place in the 387 entrant Event #1 100k Guarantee Re-Entry. Randall Smith of Silvercreek, GA was credited for second place and 14k. Gerald Beard of Boaz, AL (3rd $9,315), James Arnold of Vaiden, MS (4th $8,193), Adam Cotant of Birmingham, AL (5th $7,070), Ralph Reed of Meridian, MS (6th $5,948), Matthew Smith of Prattville, AL (7th $4,826), Danyon Rose of Anniston, AL (8th $3,704), and Clinton Carney of Philadelphia, MS (9th $2,581) made up the final table.

Also in the money; James "Mousey" Davis, Jerry Giroir, BJ McBrayer, Will Bean, David Lee, Ronnie Hope, Morgan Hayes, Cody Stanford, and Michael Monaghan. Congrats to all who cashed.



BRIC THE SENIORS:



Usually when you brick a tournament or say the turn you missed or whiffed. When James Bric Allen (pictured) of Walker, LA "Brics" a tournament he wins it.

After a heads up split with Paul Legget of Rockmark, GA, Bric Allan got the first place photo. Larry Downer of Borden Springs, AL took third. Just as we felt about Tara above we are very happy to report Bric's accomplishment. Both have weathered some challenges recently and it's nice to see when good people attain good results.

CHOP IT UP!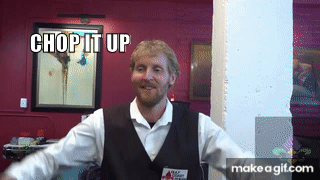 Event three finished in a five way chop. Jimmy Milsaps of Canton, GA got first place credit. Though Marshall Bailey, Michael Talley, Prissy Giroir and Teddy Simpson all shared in the spoils.

HAND/VIDEO OF THE WEEK SHORT DECK:



So you are going have some fun and play the Poker Gras short deck event? Here's a broadcast of this action heavy game to whet your appetite. Enjoy.




POKER LINKAGE:






-

Worried about video games taking over the world and not leaving any (young) millenials and the next generation left to play poker?

Popular video game

Red Dead Redemption 2

which takes place in the Old West offers Hold'em within the game. Not completely authentic as they didn't play Hold'em and used a shorter deck back then, but still this is a EV+ thing for the game (of poker)

-Who is stealing your Crypto and Cheating at online poker?



The North Koreans

.

-Who wouldn't want to combine Chess and Poker... but how?



Warren Sheaves creates ChessDraw

.

-Why can't you talk in a hand and how does it involve winning a car?



Steve Zolotow talks about it

..

-Everybody thinks they are great at Poker. Some are, some are slightly deluded, some are heavily deluded. and some are so bad they don't know any better (you know who they are). But why?



The Dunning Kruger Effect Explained

.