LOCAL TWITTER
BLOGS
DINE ON THE WHALES
Wild Bill's reflections on poker, sports, and issues facing the Gulf Coast. Wild Bill is one half of GCP, Plays, Coaches, and helps run Gulf Coast Poker Tour.
..
Gene D is the other half of GCP. Gene shares his outlook on the local and national poker scene. His mantra is money won is sweeter than money earned.
Will Souther is the Poker Monkey. Take a look at his always entertaining views on the tournament poker circuit, gambling and life in general. The founder of the Monkey Minions never sugarcoats it.
Nolan Dalla.com is where you find the wit and wisdom of one of the most well known poker writers in the industry. His home blog covers a wide range of topics written with that singular Dalla conviction.
Jonathan Little an all time top tournament poker earners, is from Pensacola and currently operates a coaching site, which includes his blogs and videos you can find it here.
BEN SAXTON is writing a poker book based on the Gulf Coast scene. Here is an archive of interviews and features of poker players from all over but with a spotlight mostly on our locals.
N-SIDE POKER
PLAYER N scribes tales of grifters, sleaze balls, and beautiful card sharks all hustling on the Coast.
PARTNERS
MR. APPLE:
World famous New Orleans candy apples and signature desserts. Around the corner from Harrahs NOLA. Order yours online right now!
Go
HERE
MONTHLY WSOP 10K SATELLITE:
Last Sunday every month. Next: February 23rd,
High Noon, $600, 20k ss.

And, single table $140 sit 'n goes and 11 am $200 Saturday tournament.
OUT OF BOUNDS SPORTS BAR AND GRILL
4445 Veterans BLVD, Metaire, LA
504.889.7359



NOVEMBER 12 - 22, 2020

SCHEDULE

and STRUCTURES
NEWS
LOUISIANA, THE BIRTHPLACE OF POKER, IS FOR POKER WINNERS:


JOE GEAUXS AND DOES IT #FORLINDA

Joe Hebert of Metairie won the domestic 2020 WSOP Main Event title and on January 3rd will fight the Euro winner Damian Salas for the bracelet, the banner, the glory and another 1 million dollars. Pictures of Joe are by Jaime Thomson and courtesy of PokerNews. Go here for their terrific coverage of the WSOP. And let's start with a big thank you to Joe for wearing that patch on his wrist. So glad a local supports a local business and vice versa!

Joe earned over 1.5 million for his final table victory. A table that played out as though there were a guiding hand from beyond. There seemed to be very little craziness, quite atypical for a WSOP Main Event final table, and Joe won the heads up battle in one hand.

Fitting for Joe he won with Ace-Queen. Joe dedicated the tournament to his mom Linda who passed this summer of a pulmonary embolism. The poker Ace winning for his Queen #ForLinda. The money went all in preflop. Joe started behind but we had to know he was going to come back to win when we saw the pocket queens of his opponent Ron Jenkins. An Ace found the the board and left Jenkins with one out that didn't come. Of course not, the absent queen was behind Joe all along.

The final table started nearly as fast as heads up play finished with Gershon Distenfeld falling to Queens twice in the first six hands to get eliminated. Yes, the championship dedicated #ForLinda was bookended by Queens determining the action. Eerie concidences maybe... or maybe if you believe in that kind of thing an angel on Joe's shoulder.

Jenkins won a little over a million for second. Michael Cannon finished third. Ryan Hagerty finished fourth. Tony Yuan fifth followed by maybe the most active and aggressive player on the table Harrison Dobin in sixth. A couple of tough spots had Shawn Stroke bow out in seventh.

Prior to the final table Upeshka De Silva, suffered the cruel fate of contracting Covid and per the rules of the tournament had to forfeit his chips and take 9th place money. Upeshka with ties to Houston, TX was going for his fourth WSOP bracelet and despite being 8th in chips was probably the one player everybody was most concerned about.




Regarding the play, Joe made some conscious tactical decisions on his plan for the final table that he shared with us on the condition we not to write about in our pre tournament interview. Retrospectively, he did exactly as he said he would and it worked out like he thought it would. Many people thought as the overwhelming chip leader he should come out pressing and apply ICM pressure with the stiff payjumps. Maybe on an ordinary final table but with these opponents, many of them willfully ignoring ICM for their own reasons, a slightly different strategy that he applied worked. When it was time to flex his stack--he did and it worked again.

We can't wait to see the ESPN broadcast as we haven't discussed the hands with Joe yet. Maybe the cards determined some of his play or maybe his play determined much of the results. Will be a fun watch.

That will air in February, but more pressing matters now. Joe plays Damian Salas on January 3rd and we'll be clicking refresh on PokerNews like the poker junkies we are during the heads up match. We know ESPN hopes that heads up conflict takes more then one hand. But if Joe wins it in the first hand again, so be it--what will be will be!

VIRTUAL RAIL AND RUNGOODGEAR:


If you want to join us on Joe's virtual rail we have a thread on facebook where we are wishing him well and we know he'll check it to see all his support just before the Heads Up match. Please leave a message or pic wishing him the best. Go to the pinned post

here

.

You'll notice the awesome shirts a lot of us are wearing designed and made by

RunGoodGear.com

. Want to say thanks again to Tana Karn for allowing GCP to be on the shoulder as we join them in supporting our friend Joe in this epic run. Very generous of RunGood as making fan shirts has become their thing during the Main Event. Check out their site there is some great poker gear on there.

CHRIS READ:

Another win for Louisiana as one of our own Chris Read takes down the seniors event in a series at private poker club in Georgia. Chris is now a Georgia native but originally hails from Louisiana and a devoted Saints fan. Believe she won a hunk of silver for her play. We also think she has the best looking mask in all of poker. She's pictured with JJ Liu.

BERT FOS WINS:


Maybe it's just us but hard to open Facebook with out seeing NOLA player Bert Fos and his giant check greet us in an ad for an online site. Played many times with Bert so happy to see it.

Well done for taking it down Bert. We always wonder what happens to the giant checks? They go up in a man cave?

Bert let us know...

JOE HEBERT CHIP LEADER 2020 WSOP MAIN EVENT FINAL TABLE:


We've been sitting on an update for a little bit until we had a chance to have an official interview with Joe. The native of Metairie, LA went to Las Vegas to play some of the online events this month and won a satellite to the WSOP Main Event.

We didn't think there were too many locals playing this year as they had to travel to Nevada or New Jersey so it was a little off our radar.. When we found out Hebert was 24 out of just 26 players left, we immediately started sweating him on the PokerNews twitch stream and he immediately started chipping up (coincidence we think not).

What a run! So check out our interview with Joe where we get deep into that run and the special motivations he has in this crazy year. He mentions several players from around the region including Mike Lech of Arkansas, BJ McBrayer of Alabama, Ben Thomas of Baton Rouge and all his friends in NOLA and the Metairie bar scene.

Virtual rail will be wearing T-Shirts made by Tana Karn and RunGoodGear to support Joe from afar.

As you can tell from the interview Joe is easy to root for and we think it's about time somebody brought the WSOP Main Event back to the birthplace of poker. Many of us will be wearing these sweet rail shirts made by Tana Karn and RunGoodGear.


Chipcounts from PokerNews:
Joseph "kolebear" Hebert 13,052,534
Shawn "shades927" Stroke 5,252,000
Ryan "Hagzzz021" Hagerty 5,071,572
Ye "YUAN365" Yuan 4,829,459
Michael "geNet1x_" Cannon 4,408,847
Gershon "jets613" Distenfeld 3,475,481
Ron "Samthedog76" Jenkins 2,476,746
Upeshka "gomezhamburg" De Silva 2,151,969
Harrison "Harrisond33" Dobin 1,581,392

Payouts for the U.S. final nine start at 98k and go all the way up to 1.5 million. Second also will be a millionaire. Sixth place on will earn more then 200k.

Texan Upeshka De Silva may only have 2.1 million in chips but surely is the most accomplished player left with three bracelets to his name. Joe did well to bust some of the other elite pros including Martin Zamani and Dan Zack just before the final table.

The final table will play out December 28th. From there the winner will then play the International Bracket winner heads up for the bracelet and an additional one million dollars. Argentinian Damian Salas, who has another WSOP final table to his name, already won the international tournament on GGPoker.

PEARL RIVER POKER MAIN EVENT:

L-R Final Table: Jeffrey Hewitt, Gerald Stogner, Matt Higgins, Dustin Stewart, Shawn Calvit, Joe Hebert, Dan Lowery, Chris Nunnally

PokerNews has a great wrap up of the event here. What a fantastic series! We smashed our guarantees by 3x the opening weekend and in the Main Event. Pretty soon we'll have a million dollars in total prize pools. We set records for every event. Sounds like the Spring event will in March. Not official yet, but looking very likely. Big thank you to Neal Atkinson and Pearl River Resorts for having faith in poker and tournament poker. As always a great job by Paul Dustch and his talented crew of traveling dealers, TDs, and staff. Saw firsthand behind the scenes how hard they worked. Impressive giving the constraints at hand. They say the spring will have more tables and more dealers to accommodate the growth of the event. Looking forward to it.

1st Christopher Nunnally Birmingham, AL $57,835 (pictured top)
2nd Matthew Higgins Chatanooga, TN $50,000 (pictured middle)

3rd Jeffery Hewitt Atlanta, GA $27,679
4th Dustin Stewart Biloxi, MS $22,646
5th Gerald Stogner Kokomo, MS $19,291
6th Daniel Lowery Ozark, AR $15,936
7th Joseph Hebert Covington, LA $12,581
8th Shawn Calvit Lafayette, LA $9,226
9th Kevin Henderson Ft. Payne, AL $5,871
10th Forrest Raleigh Lawrenceville, GA $4,697
11th Charles Johnson Jr Norcross, GA $4,697
12th Christopher Davis Tuscaloosa, AL $4,697
13th Andrew Barfield Mt. Sterling, IL $4,026
14th Jason Rogers Cordova, TN $4,026
15th John Jacob Shreveport, LA $4,026
16th Keegan Westover Ocean Springs, MS $3,355
17th Joshua Clanton Charlotte, NC $3,355
18th Matthew South Florence, AL $3,355
19th Joshua Emory Benton, LA $2,684
20th Tiffany Keathley Conway, AR $2,684 (pictured bottom last woman standing)
21st William Brock Pelham, AL $2,684

22nd Jeremy Smith Clanton, AL $2,684
23rd Koritnik Graves Gulfport, MS $2,684
24th Adam Racca Broussard, LA $2,684
25th Donnie Phan Nashville, TN $2,684
26th Daniel Doucet Lafayette, LA $2,684
27th Ronald Hubka Murfressboro, TN $2,684
28th Yousef Saleh Meridian, MS $2,013
29th Derek Normand Lake Charles, LA $2,013
30th Lane Leblanc New Iberia, LA $2,013
31st Robert Lemke Forrest City, AR $2,013
32nd David Champion Murfressboro, TN $2,013
33rd Brent Kawanna Indianapolis, IN $2,013
34th Elibert Campbell Utica, MS $2,013
35th Michael Kassem Kingsport, TN $2,013
36th James Beadnell Salineville, OH $2,013
37th Jaime Tran Duluth, GA $1,510
38th Robin Glaysher Ft Worth, TX $1,510
39th Jesse Lott Selmer, TN $1,510
40th Christoper Young Lacombe, LA $1,510
41st Walker Miskelly Tupelo, MS $1,510
42nd Logan Hoover Shreveport, LA $1,510

43rd Aaron Short McDonald, TN $1,510
44th Brandon Gill Prairieville, LA $1,510
45th Frank Miller Catersville, GA $1,510
46th Clifford Chisolm Noxapater, MS $1,308
47th Raymond Curran Ocean Springs, MS $1,308
48th Johnnie Craig Baytown, TX $1,308
49th Trace Henderson Laurel, MS $1,308
50th James Morrison Rogers, AR $1,308
51st Roger Henderson Ft Payne, AL $1,308
52nd Mark Barbay Denham Springs, LA $1,308
53rd Corey Harrison Birmingham, AL $1,308
54th David Huwe Memphis, TN $1,308
55th Donald Williamson Marietta, GA $1,174
56th Kelly Hebert McKinney, TX $1,174
57th Michael Monaghan Jackson, MS $1,174
58th Henry Gill Baton Rouge, LA $1,174
59th Lori Silvers $1,174
60th Joshua Palmer Daphne, AL $1,174
61st Robert Hankins Smyrna, TX $1,174
62nd Bonnie Weitzel Texarkana, TN $1,174
63rd James Larkin $1,174

PEARL RIVER POKER:

SENIORS EVENT

1st Stephen Greene Panama City, FL $3,260 (pictured above)
2nd Kip Jones Denham Springs, LA $3,043
3rd Keith Moran Denison, TX $2,619
4th Heath Pender Alabaster, AL $2,433
5th Michael Vernace Metairie, LA $1,432
6th Wesley Pipes Monroe, LA $1,228
7th Elaine Horvath Tuscalooosa, AL $1,023
8th Ronald Short McDonald, TN $818
9th Marsha Adams Diamond, MO $614
10th Daniel Doucet Lafayette, LA $491
11th David Champion Murfreesboro, TN $491
12th Michael Ballas Houston, TX $491
13th Chad Marsh Starkville, MS $430
14th Michael Edwards Bolton, MS $430
15th Curtis McGaha Phoenix, AZ $430
16th Kenneth Steele Tuscaloosas, AL $409
17th Donald McArthur Huntingdon, TN $409
18th Edward Basham Pike Road, AL $409


SURVIVOR

1st Michael McKinney Johnson City, TN $1,430
1st Charles Brady Norwood, LA $1,430
1st Justin Kelly Mathison, MS $1,429
1st Tracy Allen Louisville, KY $1,429
1st Joseph Carden Flomaten, AL $1,429
1st Russell Boyette Brandon, MS $1,429 (pictured)
1st Stephen Dunsford Farmington, MS $1,429
8th Rene McDaniel Tuscaloosa, AL $1,000

ROOKIES

1st Terry Collins Thorsby, AL $1,546
2nd Jason Hardin Arab, AL $1,545
3rd Brian Miles Crystal Springs, MS $1,545
4th Lorenzo Ward Huntsville, AL $684
5th Joan Crowe Coaling, AL $608
6th Nicholas Hawkins Fort Payne, AL $532
7th David Marcoullier Cumming, GA $456
8th Samuel Walker Fort Myers, FL $380
9th Emanuel Vallejo Gadsden, AL $304

PEARL RIVER POKER OPEN MAIN EVENT FLIGHT A and B CHIPS:

Keegan Westover last night bagged the second biggest stack in the tournament with 463k. Donnie Phan, Derek Normand, Forrest Raleigh, and Jaime Tran all bagged over 300k in Flight B to slide into the top ten in chips. That brings the total to 468 players for A and B. At the end of the night, with C breaking, the total hit just over 650. Course you can still register up to 11 am. Our champion last Fall, Gavin Munroe, maxed late reg Sunday morning and won the event. Thinking about it? Why not be like Gavin and take the big chunk of this over 325k prize pool.


PEARL RIVER POKER OPEN MAIN EVENT FLIGHT A:


Charles Johnson of Atlanta (Norcross) bagged the most chips in the field. Joe Hebert of Nola (Metairie) is not far behind him. Any foreshadowing of a second Saints-Falcon's clash Sunday?

Matt Higgins, Josh "Plinko" Clanton, and Shawn Calvitt also are top ten in chips with over 200k. Andrew Barfield, Walker Miskelly, Matt South, Chester Dilday and Sley Sanchez found a bag.

Will be an interesting subplot to see if any of the players below fire again to try to put more in a bag today during the expected very large fields of B and C.

Also, don't forget the Rookies tournament has been pushed back to 7 pm.


PEARL RIVER POKER OPEN EVENT FIVE:


Brian Walsingham emerged victorious after a heads up battle with Chester Dilday. The Georgia native won a touch over 10k for first. Tyler Nals finsihed fourth. See our facebook page for video of a big fold he made in the money.

Thomas Pullens just missed making another final table this series and Jessica Hudson added another cash to her week. Also in the money, Judge Leo Boothe, Joe Hebert, Matt South, Chris Read, William Anderson, Daniel Lowery, and Curtis Picard.

1st

Brian Walsingham
Carrollton, GA
$10,021
2nd
Chester Dilday
West Monroe, LA
$5,316
3rd
Heath Pender
McCalla, AL
$3,681
4th
Daniel Moskowitz
Huntersville, NC
$3,108
5th

Michael McKenn
Blountville, TN
$2,658
6th

Chad Bell
Largo, FL
$2,249
7th

Keegan Westover
Las Vegas, NV
$1,840
8th

Robin Glaysher
Ft. Worth, TX
$1,431
9th

Thomas Pullens
Picayune, MS
$1,022
10th

Jessica Hudson
Farmersville, MS
$777
11th

Koritnik Graves
Gulfport, MS
$777
12th

David Champion
Murfreesboro, TN
$777
13th

Eric Scribner
Jeffrey, NH
$654
14th

Thurmand Boothe
Ferriday, LA
$654
15th

Nicholas Prejean
Mandeville, LA
$654
16th

Joe Hebert
Metairie, LA
$532
17th

Matthew South
Florience, AL
$532
18th

George Younger
Corinth, MS
$532
19th
William Anderson
Chattanooga, TN
$409
20th
Daniel Lowery
Ozark, AR
$409
21st
Curtis Picard
Slidell, LA
$409
22nd
Nina Giles
Opelika, AL
$409
23rd
Aaron Short
McDonald, TN
$409
24th
Christina Read
Flowery Branch, GA
$409
25th
Michael Buchanan
Gurley, AL
$409
26th
Wesley Jones
Ola, AR
$409
27th
Peyton Ellington
Columbus, MS
$409
PEARL RIVER POKER OPEN EVENT FOUR:

After Gladys Corbin went out the remaining five players wrapped things up with an ICM chop in the 20k Guaranteed Last Lon
ger Event. Greg James will get the trophy.

Event #4

Entrants 192
Prize Pool - $29760
1st

Gregory James
Vicksburg, MS
$4,347
2nd
Clifford Chisolm
Noxapater, MS
$4,333
3rd
Marsha Adams
Diamond, MO
$3,887
4th
Brent Kawanna
Indianapolis, IN
$3,287
5th

Vick Ahuja
Brandon, MS
$2,747
6th

Gladys Corbin
Sylaconga, AL
$1,786
7th

Michael Tavis
Anniston, AL
$1,488
8th

Paul Strizhevsky
Suwanee, GA
$1,190
9th

Wesley Pipes
Monroe, LA
$893
10th

Steven Nethery
Vestavit, AL
$714
11th

Christian Pasnik
Alabaster, AL
$714
12th

RC Mills
Murphysboro, IL
$714
13th

Matthew South
Florence, AL
$625
14th

Walker Miskelly
Tupelo, MS
$625
15th

William Anderson
Chattanooga, TN
$625
16th

Jessica Hudson
Farmerville, LA
$595
17th

Ernest Williams
Steens, MS
$595
18th

Xaio He
Madison, MS
$595
PEARL RIVER POKER OPEN EVENT 3 RESULTS:

Joe Hebert and Preston McEwen chopped the bounty tournament. Preston kept his bounty and Joe collected his second Gulf Coast Poker PRPO trophy. Complete results:


| | | | | | |
| --- | --- | --- | --- | --- | --- |
| 1st | Joe Hebert | | | Metairie, LA | $2,946 |
| 2nd | Preston McEwen | | | Nashville, TN | $2,946 |
| 3rd | Scott Weis | | | Belluve, Tn | $1,377 |
| 4th | Marsha Adams | | | Diamond, MO | $1,224 |
| 5th | Christopher Young | | | Lacombe, LA | $1,017 |
| 6th | Christopher Burns | | | Jackson, MS | $918 |
| 7th | Michael Deroche | | | Houma, LA | $765 |
| 8th | John Littch | | | Brandon, MS | $612 |
| 9th | Nicholas Hawkins | | | Fort Payne, AL | $459 |
| 10th | Joanne Cain | | | Memphis, TN | $367 |
| 11th | Austin Reilly | | | Murfreesboro, TN | $367 |
| 12th | Luke Bultema | | | Muskegon, MI | $367 |
| 13th | Raymond Herndon | | | Murfreesboro, TN | $321 |
| 14th | Thomas Franklin | | | Gulfport, MS | $321 |
| 15th | Ronald Hubka | | | Murfreesboro, TN | $321 |
| 16th | Jessica Hudson | | | Farmerville, LA | $306 |
| 17th | John Chandler | | | Rome, GA | $306 |
| 18th | Danny Miles | | | Moundville, AL | $306 |
EVENT 2 RESULTS:

A multi-way chop early in the a.m. capped off the evening.


Entrants 249
Prize Pool - $72,210
1st

Paul Strizhevsky
Suwanee, GA
$7,000
2nd
Raymond Herdon
Murfreesboro, GA
$7,000
3rd
William Latta
Medina, TN
$7,000
4th
Justin Kelley
Mathiston, MS
$7,000
5th

Chase Turner
Mulga, AL
$6,378
6th

Robert Lemke
Forrest City, AR
$6,377
7th

Clifford Chisolm
Collinsville, MS
$6,377
8th

Matthew South
Florence, AL
$6,377
9th

Preston McEwen
Nashville, TN
$1,805
10th

Jordan Russell
Tupelo, MS
$1,372
11th

Cody Pack
Cartersville, GA
$1,372
12th

Wendi Rohrer
Jacksonville, AL
$1,372
13th

Daniel Moskowitz
Huntersville, NC
$1,155
14th

Chad Bell
Largo, FL
$1,155
15th

Mathew Johnson
Smyma, TN
$1,155
16th

Kevin Henderson
Fort Payne, AL
$939
17th

Jessica Hudson
Farmerville, LA
$939
18th

Christina Read
Flowery Branch, GA
$939
19th

Christopher Trent
Jacskson, TN
$722
20th

Dustin Steward
Biloxi, MS
$722
21st

Curtis Picard
Slidell, LA
$722
22nd

Hugh Flower
Calhoun, GA
$722
23rd

Charles Beggs
Vincent, AL
$722
24th

Raymond McCarty
Hattiesburg, MS
$722
25th

Stephen Ellis
Steens, MS
$722
26th

Darnell Corbin
Sylacauga, AL
$722
27th

Dean Hoffman
Cookeville, TN
$361
28th

Brandon Robinson
Columbus, AR
$361
EVENT 1 REENTRY PAYOUTS:


Back Row: Randolph Eason, Eric Yim, Kenny Predergrass, Michael Owens, Frank Boswell, Ha
Front Frow: Sean Small, Thierry Quintin, Anthony Reynolds, and Thomas Pullens


1st

Anthony Reynolds
Atlanta, GA
$45,894
2nd
Thierry Quintin
Destin, FL
$28,629
3rd
Frank Boswell
Pell City, MS
$19,968
4th
Kenny Prendergrass
Brandon, MS
$17,062
5th

Eric Yim
Fairfax, VA
$14,156
6th

Sean Small
Douglasville, GA
$11,248
7th

Michael Owens
Chattanooga, TN
$8,342
8th

Thomas Pullens
Picayune, MS
$5,813
9th

Phyllis Pettit
Baton Rouge, LA
$4,012
10th

William Dehart
New Orleans, LA
$3,488
11th

Dan Lowery
Peter Pender, AR
$3,488
12th

Chad Whitman
Ruston, LA
$3,488
13th

Kip Thomas
Manchester, TN
$2,966
14th

Tyson Robertson
Gardendale, AL
$2,966
15th

Derek Normand
Lake Charles, LA
$2,966
16th

Ronnie Scott
Byram, MS
$2,443
17th

Jeremy Letson
Tupelo, MS
$2,443
18th

Michael Green
Baton Rouge, LA
$2,443
19th

Henry Gill
Baton Rouge, LA
$1,774
20th

Lacey Coffey
Biloxi, MS
$1,774
21st

Jaime Tran
Inner, GA
$1,774
22nd

Austin Reilly
Tampa, FL
$1,774
23rd

Gavin Munroe
Montgomery, AL
$1,774
24th

Curtis Picard
Slidell, LA
$1,774
25th

Amy Pullens
Braxton, MS
$1,774
26th

Rebekah Crosby
Covington, LA
$1,774
27th

Jeff Frederick
Pelham, AL
$1,774
28th

Randy Gordon
Metairie, LA
$1,367
29th

Stephen Greene
Panama City Beach, FL
$1,367
30th

Paul Patterson
Florence, AL
$1,367
31st

Derrick Cutler
Marrietta, GA
$1,367
32nd

Lloyd Hoover
Shreveport, LA
$1,367
33rd

Russell Aulabault
Manchester, TN
$1,367
34th

Ruth Hall
Round Rock, TX
$1,367
35th

Christopher Morgan
Jackson, MS
$1,367
36th

Rob Lemke
Forrest City, AR
$1,367
37th

Jonathan Frye
Mendenhall, MS
$1,076
38th

Bradley Gray
Tuscaloosa, AL
$1,076
39th

Matt Higgins
Rossville, GA
$1,076
40th

Kenneth Short
Centerville, OH
$1,076
41st

William Dyer
Trenton, GA
$1,076
42nd

Jeffrey Hearn
Snellville, GA
$1,076
43rd

Trace Henderson
Laurel, MS
$1,076
44th

Samuel Bowles
Theodore, AL
$1,076
45th

Timothy Moore
Tuscaloosa, AL
$1,076
46th

Lamarcus Lewis
Moundville, AL
$873
47th

Dexter Burns
Pinson, AL
$873
48th

Judge Leo Boothe
Ferriday, LA
$873
49th

Andy Moon
Vidalia, LA
$873
50th

Phil Smith
Oxford, AL
$873
51st

Christopher Barger
Tuscaloosa, AL
$873
52nd

Joe Hebert
Metairie, LA
$873
53rd

Dewayne Meeks
Bessemer, AL
$873
54th

Danny Griffith
Little Rock, AR
$873
55th

Brandon Robison
Blytheville, AR
$757
56th

Senethia Porter
Birmingham, AL
$757
57th

Billy Walker
Huntsville, AL
$757
58th

Willis Jordon
Montgomery, AL
$757
59th

Larry Holmes
Bessemer, AL
$757
60th

David Huwe
Lake Cormorant, MS
$757
61st

Dennis Baker
Haughton, LA
$757
62nd

Marvin Lane
Woodstock, AL
$757
63rd

Bryan White
Kennesaw, GA
$757
64th

Randy Hollis
Helena, AL
$669
65th

Gordon Hardy
Tupelo, MS
$669
66th

Donna Heard
Trumann, MS
$669
67th

John Jacob
Terxarkana, TX
$669
68th

Jay Vanlandingham
Vardaman, MS
$669
69th

Scott Gill
Ponchatoula, LA
$669
70th

Preston McEwen
Memphis, TN
$669
71st

Donnie Phan
Nashville, TN
$669
72nd

Todd Tregre
Baton Rouge, LA
$669
73rd

Wesley Jones
Dardanelle, AR
$612
74th

Greg Rabalais
Lafayette, LA
$612
75th

Danny Calway Fagen
Nashville, TN
$612
76th

Francis Boquet II
Houma, LA
$612
77th

David Champion
Murfreesboro, TN
$612
78th

Daniel Bonet
Stone Mountain, GA
$612
79th

William Stanford
Tupelo, MS
$612
80th

Brent Kawanna
Indianapolis, IN
$612
81st

Matthew Green
Cullman, AL
$612
82nd

Zakery Couch
Fort Oglethorpe
$552
83rd

James Erby
Murfreesboro, TN
$552
84th

Kyle Wingourd
Collierville, TN
$552
85th

Matt South
Florence, AL
$552
86th

William Anderson
Chattanooga, TN
$552
87th

William Truett
Hoover, AL
$552
88th

LB Jackson
Tuscaloosa, AL
$552
89th

Charles Johnson
Atlanta, GA
$552
90th

Sammie Kirkwood
Greenwood, MS
$552
91st

Darren Ortega
Denham prings, LA
$552
92nd

Wyatt Boothe
Ferriday, LA
$552
93rd

David Lee
Memphis, TN
$552
94th

Scott Williams
Madison, MS
$552
95th

James Bendall
Memphis, TN
$552
96th

Huey Hulin
St. Martinville, LA
$552
97th

Kenneth Parker
Birmingham, AL
$552
98th

Cody Jones
Dardanelle, AR
$552
99th

Daniel Vo
Atlanta, GA
$552
100th

Russell Boyette
Brandon, Ms
$494
101st

Michael Benton
Lafayette, LA
$494
102nd

Charles Bartlett
Marrero, LA
$494
103rd

Terrence Halburnt
Nashville, TN
$494
104th

Craig Johnson
Brandon, MS
$494
105th

Steven Netherly
Birmingham, AL
$494
106th

Chris Brewington
Dickson, MS
$494
107th

Francis Boquet III
Houma, LA
$494
108th

Kevin Bohannon
Brookwood, AL
$494
109th

Matt Johnson
Smyrna, TN
$494
110th

Jesse Lott
Selmer, TN
$494
111th

Brenda Eskridge
Rome, GA
$494
112th

Chase Turner
Birmingham, AL
$494
113th

Amber Douglas
Baton Rouge, LA
$494
114th

Terry McGee
Birmingham, AL
$494
115th

Tim Burden
Bremen, KY
$494
116th

Jeremiah Lorenz
Pearl, MS
$494
117th

Chad Marsh
Starkville, MS
$494
118th

Duane Nelson
Mobile, AL
$494
119th

Tavaris Manning
Atlanta, GA
$494
120th

Noah Waits
Villa Rica, GA
$494
121st

Chase Weeks
Tupelo, MS
$436
122nd

Jeter Brock
Birmingham, AL
$436
123rd

Donnie Self
Oak Grove,LA
$436
124th

Dale Trosclair
Slidell, LA
$436
125th

Taylor Aquillard
Eunice, MS
$436
126th

David Taylor
Magnolia, AR
$436
127th

Thomas Raspberry
Dora,AL
$436
128th

Elbert Campbell
Utica, MS
$436
129th

Gabriel Daspit
Parts Unknown
$436
130th

Bryne Wilson
Tuscaloosa, AL
$436
131st

Logan Hoover
Shreveport, LA
$436
132nd

Lawrence Highfield
Stockbridge, GA
$436
133rd

Koritnik Graves
C p t, MS
$436
134th

Larry Little
Milton, FL
$436
135th

Sahib Walia
Biloxi, MS
$436
136th

Angela Sayers
Deatsville, AL
$436
137th

Rodney Jackson
Chattanooga, TN
$436
138th

Nickolaus Young
Pearl, MS
$436
139th

Paul Leggett
Rock Mart, GA
$436
140th

Dustin Stewart
Biloxi, MS
$436
141st

David McJenkin
Tuscaloosa, AL
$436
142nd

Yousef Saleh
Meridian, MS
$436
143rd

Chad Tucker
Winfield, AL
$436
144th

Corey Theriot
Lake Charles, LA
$436
145th

David Richardson
Sparta, TN
$436
146th

Dayson Westbrooks
Winfield, AL
$436
147th

Robert Heard
Little Rock, AR
$436
148th

Douglas Moon
Rayville, LA
$436
149th

Karl Chesser
Woodstock, AL
$436
150th

Brandon Newsome
Hiram, GA
$436
151st

Michael Campbell
Cleveland, TN
$377
152nd

Chad Chisolm
Noxapater, MS
$377
153rd

Christian Pasnik
Tuscaloosa, AL
$377
154th

Jordan Russell
Pontotoc, MS
$377
155th

David Snyder
Lynn Haven, FL
$377
156th

Mike Sullivan
Fulton, MS
$377
157th

Bill Carruth
Dallas, GA
$377
158th

Wayne Neyland
Denham Springs, LA
$377
159th

Carlton Strickand
Chattanooga, TN
$377
160th

Chris Trent
Jackson, TN
$377
161st

Alfred Griffin
Mobile, AL
$377
162nd

Phillip Holifield
Quitman, MS
$377
163rd

John Roberts
Diamondhead, MS
$377
164th

Tom Franklin
Gulfport, MS
$377
165th

Chester Dilday
West Monroe, LA
$377
166th

John Littich
Brandon,MS
$377
167th

Wendi Rohrer
Jacksonville, AL
$377
168th

Bonnie Weitzel
Terxarkana, TX
$377
169th

James Frye
Columbia, MS
$377
GULF COAST POKER PRESENTS PRPO: EVENT 1 WINNER:


Anthony Reynolds lifted the coveted Gulf Coast Poker PRPO trophy after a deal was made among the final four players.

"Stretch" Reynolds earned $31,250 for first. Quick note: there is a history of players accomplishing the double here at Pearl River--winning the re-entry and the Main Event. Chris Davis and Bryne Wilson are two players who accomplished this feat recently.

We asked Reynolds if that was on radar and he said he may have to change some travel plans to pull that off.

Perhaps the special celebrity guest in the building at Pearl River Resorts portended the win for Re
ynolds. Dominque Wilkins (pictured getting his Human Highlight Film on with Chris Read at a meet and greet) was maybe the only person who could see eye to eye with Reynolds in the building with both standing 6'7".

Phyllis Petit (pictured below) finished as the Last Woman Standing bubbling the 8 handed final table in 9th place.

Local player Thomas Pullens ran into a flush early at the Final Table to bust and win $5820 for 8th.

Michael Owens fell next winning $8352 for 7th. Sean Small, who already has a GCP trophy, couldn't quite get to his second losing a big flip with Ace King to win $11,262.


Eric Yim went out in 5th place after putting up a valiant fight with a short stack. His exit came just before the deal. His seat was still warm as the discussion began in earnest. He won $14,173.

The other top payouts ended up being: Shane Thierry $26,954, Frank Boswell $26,768 and local cash player Kenny Prendergast $26,581. A great performance by Prendergast in one of his first tournaments ever. We asked if he'd play more and not surprisingly he said he'd be back for the Main.

Other notables that went deep but just missed the final table included: Day One chip leader Dan Lowery; Derek Normand; Gavin Munroe; and Randy Gordon.

We will have complete payouts up later today.
BAG WOW PAYOUTS
CHIP COUNTS A,B,C,D,E
GCP'S PEARL RIVER POKER OPEN RESULTS:

Chip counts not ranked for this update. We'll have it in order after D and E.


GCP'S PEARL RIVER POKER OPEN RESULTS:

Highlights after A and B. Dan Lowery, a huge chipleader at 559k, seems like the break from live poker hasn't hurt his ability to accumulate giant stacks. Anthony Reynolds second with over 400k. Danny Griffith, Andy Moon and Paul Patterson round out the top five.

We had multiple players earn the 1k bonus for bagging twice. Gavin Munroe, who also bagged a top ten stack, is joined by Donnie Phan, Derek Normand, Taylor Aguillard, and Sammie Kirkwood. Spoiler alert from C... at least one of these players earned the additional bonus for a third bag.

Saturday is always massive for this event and we wrapped up the evening not that far from 1000 entrants. Should be a lot of great action today and a rapidly multiplying prize pool.

Look for Flight C chips soon.
PLEASE REFER TO OUR

FACEBOOK

PAGE FOR QUICK PICs AND UPDATES DURING THE EVE
NT AT PEARL RIVER.

Want to say a quick thank you to 5th Street Social Club. Shot us a few a satty winners. Here's what they posted.



Congrats to the following winners of the $0 Freeroll Event at 5th Street Social on 11/7! The following winners each won a seat into the Pearl River Poker Open Event #1 Triple Bag! Melissa Barbay John Young Wayne Neyland.
SOCIAL MEDIA SEAT WINNERS:


Congrats to Jason Carlino (pictured top)of Baton Rouge who won our first contest for the opening event at Pearl River.

Clint Bordelon pictured below at our Poker Gras event in 2018 (we will be back November 2021!!!) won our Main Event seat. He maxed out his entries by duplicating a funny gif.

Chris Read also participated and won a GCP hoodie as a runner up prize for duplicating the gif.

One more contest to go and one more Main Event seat to give out.

Go to @GCPNet (follow the account, like and rewteet the contest tweet) on Twitter to earn an entry to the drawing. Reply with answers to the queries for bonus entres.

Do the same on our Facebook page to double the entries.


This time the best answer as judged by us will also snag a bonus prize. In the event of a tie we'll use a random number generator to break it. Already got some good ones.

COVID PROTOCOL:

Lots of ya'll have asked what is planned to do to maximize the safety of all the participants. Masks as mandated by Mississippi will be mandatory. If anybody is interested in the cleaning and sanitizing process please hit us up and we will share Pearl River Resort's policies.

It'll be nice to be a part of a live tournament series in this region again. We trust everybody will be safe and respectful of others. Just a few days out.
FULL BOUNTY LIST:

Here is the complete group of bounties for Pearl River's first Celebrity Bounty tournament. Win a $100 for busting one of these folks.


LINKAGE:

-Fortnite improves your poker game? CalvinArye.com discussings why you shouldn't just dismiss your kid's game.

-Midway Poker Tour fall out continues. Cardschat.com has more details.

-Paul Pierce's top 5 poker hands on PokerGo below...



-Online Poker outage. Pokernews.com with the story.

-Missing live casinos? Best James Bond gambling scenes.

SOCIAL MEDIA CONTEST #1 WINNERS:

Tracking down our winner for the contest. However, we can annouce the lucky celebrity bounties have been drawn and they will be there November 13th.

They are BJ McBrayer (pictured bottom) and Judge Leo Boothe (pictured top). BJ is from just up the road in Tuscaloosa. Both winners have had big scores at Pearl River in the past. Not sure anybody rocks the GCP In The Money chain better then the Judge either.

We will reveal the other bounties in the next day or so. Some of them were also nominated. Good to know we were on the right track.

Thanks for the suggestions if we could make all the nominees bounties we would have.


SOCIAL MEDIA CONTEST #2 INSTRUCTIONS:


Contests must go on though, our second social media contest is a little more complex, has a bigger prize but requires a bigger effort.

Go to our Facebook page, like the page, like the post, and share the post on your f
eed (make sure your settings are on public so we can see that you shared and give you credit for an entry).

That's one entry earned for the drawing.

Earn another by going to @GCPNet on twitter finding the tweet, liking it and retweeting it.

Want to earn 10 more entries? Want to earn another 10 entries? Since nobody has taken us up on this yet you'd have a HUGE edge in the drawing.

We are also going to do something extra for everybody that participates.

What do you have do?

Take a 5 to 10 second clip in a well lit area with a white background mimicing this gif. Preferably HD video.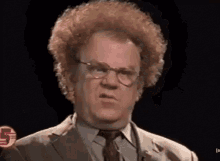 Then post it on our Twitter feed under the contest tweet... get 10 entries. Go to Facebook do the same and you'll have 20 total for one video.

You have to consent to us possibly using it in our Pearl River video. Be creative and have fun. It's relatively quick and easy to do. Everybody that does it will get something and you will have a great chance at $600 seat too.
PEARL RIVER NOVEMBER 12 - 22 UPDATE:

Tomorrow, we will draw two names from the nominations that were submitted on Facebook and contact those players about being celebrity bounties. After we get two who are attending the event we will release the names of all the featured bounties.


That means if you don't see somebody nominated who should be... go to our

FACEBOOK

page and nominate. For example, we don't think anybody has nominated Hiep Doan (pictured) yet. He'd be a good one. While you are there read Paul Dutsch's trip report about how Pearl River Resorts is handling poker in the year of Covid.

Also, everybody who followed the directions correctly will be entered into a drawing to win a $250 seat to the opening event. We will also draw that before the end of the week. Still (a little) time to get in.

-THEN, our next social media contest will start immediately after this one ends. We will be giving away a Main Event Pearl River seat.


-If you played poker within the last couple of years at Pearl River, be on the look out for a flier with room discounts and a code to book your stay November 12 - 22.

We've just got ours so it should arrive any day now.

-Finally, we are posting the structures to the events today. You will find them linked off the banner ad up above. The schedule is also posted there for your convienence. 10/14/20
GCP PODCAST HOST BEN MINTZ GETS THE CALL-UP:

After going semi-viral with a video shared by Barstool Sports President Dave Portnoy, Ben Mintz has a new gig. The video shows Mintz relishing an Ole Miss win vs. Kentucky. That instigated a phone call between Portnoy and Mintz.


Portnoy obviously recognized the talent we've long known and Ben Mintz is now the newest member of Barstool sports. Thrilled for him.

So... about our podcast. To be determined. Details to come.

HARRAHS GOES TO SIX HANDED:

That was fast. Teased it this morning and very soon actually meant tomorrow! Yes, that's right games will now by six handed.

Great thing about 6 Handed? Bad Beat Jackpot eligible. 212k split among 6 of you. Juicy. That would be 106k to the bad beat loser, 53k to the winner and then four players get a table share splitting the other 53k evenly. That's like a million dollars each.

EDIT: Math was off. Told it's more like $13,250 a piece. Still... yum!


SOCIAL MEDIA CONTEST #1:


Live tournament poker series are back in the region starting with Pearl River Resorts November 12th through the 22nd.

Want to win a BagWow seat? Forgot what a BagWow event is? Scroll down to video below for refresher.

Earn eligible entries to the random draw by doing ALL of the following:

Entry 1: Go to our

FACEBOOK

page: Like the page, share the post with that pic, and comment which local player you think should be a celebrity bounty.

Entry 2: Go to

TWITTER

: follow @GCPNet, like the tweet with that pic, retweet and comment which player you think should be a celebrity bounty at that event.

Pics encouraged for your nominations.

Winners will also receive a free hotel room the night of their day one play.

LINKAGE:



-Caesars Entertainment to buy William Hill. Go to CNBC.com.

-In the wake of Fedor Kruse cheating scandal, GG Poker upgrades their detection measures and catches 40 more accounts. PokerNews has the details.

-Speaking of cheats here are some of online poker's biggest ever.

-Types of poker on the Silver Screen. Go to Age of Nerd. Irish poker sounds fun.

-Muskan Sethi trailblazing Indian female poker player profile. Pictured above.

LOCAL NEWS:

HARRAHS: Not official yet, but sounds like they will moving to six handed VERY soon. Also rumors of a once a week live tournament coming back. Stay tuned to this space we'll have more ASAP.

BEAU RIVAGE: Beau Rivage has started six handed poker today. Not only are they spreading cash games but also daily morning tournaments capped at 50 players.

PEARL RIVER: Satellites for Pearl River Resort's November 12 - 22nd tournament will be starting very soon. We'll have details once they are finalized. Hearing players in different locales are organizing their own satties. Contact us if you know of one nearby or are looking to join one.

GCP: Very soon we will drop our first podcast with a big time partner. Excited about it.

5TH STREET SOCIAL CLUB: The Baton Rouge card room has a new address check out their facebook page for more details.

POLITICAL POKER:

-Lena Evans of Poker League of Nations to host fundraiser for Biden-Harris campaign.

-A bleak portrayal of daily poker tournaments in Las Vegas due to Covid-19 and trestrictions in place.

-Local poker pro Tim Burt forced to change online screen name "Trump 2024" because it's suddenly offensive.

Cardschat News has the details.

Tim pictured at the Beau Rivage.

PEARL RIVER SCHEDULE RELEASED:

Link above is now valid for the Pearl River Poker Open Fall 2020 Schedule. Click SCHEDULE if you don't want to scroll.

Highlights:

-BagWow! is back.

Want a refresher on the BagWow? (Remember the dates are a year off but you'll get the idea...)



The BagWow! format dominates the opening weekend. This year it features a 100k Guarantee on a $250 buy-in. 5 Flights (Thursday 6 pm, Friday noon and 6pm, and Saturday 11am and 5pm).

Also, 1k bonus if you bag twice and a 3k bonus if you bag thri... three times.

-A 5 seats ADDED (!!!) Mega Sunday (11/15) at 2pm to get in the $600 Main Event the following weekend. Probably the best live tournament poker deal in the South.

-Multiple 20k Guarantees

-Rookies event (11/21). Got a friend with less then 10k in Hendo Mob results and wants to try Live Poker this is the event for him.

-$600 100k Guarantee Main Event. Three flights: Friday 4 pm, Saturday 11am and 5 pm.
MIRROR SERIES MAIN EVENT WRAP-UP:

MAIN EVENT:

Todd Pollack bested Jonathan Wisbey heads up to take it down. Over five flights of action there were 10 Auto-Qualifiers (AQ) and eight at large qualifiers to the Main Event Finale. Interesting to note the very last at large qualifer won the entire event. Todd Pollack is pictured next to Men the Master. Congrats to Todd.

MAIN EVENT FINALE:


1 Todd Pollack 2485.93 (CHAMPION! pictured)
2 Jonathan Wisbey 1546.8
3 Alex Dmytraczenko 939.13
4 Michael Fontenot 552.43

FLIGHT A:

1 Jonathan Wisbey 1964.25 (AQ)
2 Charles Bombet 1964.25 (AQ)
3 Mary Ellen Roy 1099.98
4 Ryan Pinell 785.70
5 Jeff Hayles 628.56
6 Steve Martiny 471.42
7 Jeff Densen 392.85
8 Steve Bierman 314.28
9 Hugo Deinken 235.71

FLIGHT B:

1 Rob Georato 2346.88 (AQ)
2 JP Nolan 1320.12 (AQ)
3 Steve Martiny 1026.76
4 Todd Pollack 733.40
5 Michael Seiman 586.72
6 Jarred Hendry 440.04

7 Alex Dmytrackzenko 366.70
8 Bill Phillips 293.36
9 Jeff Hayles 220.02

FLIGHT C:

1 John Cressend 2135.57 (AQ)
2 Sue Murphy 1381.84 (AQ)
3 John Marcello 942.17
4 Jonathan Wisbey 628.11
5 Ryan Pinell 502.49
6 Brian Waystack 376.87
7 Justin Bracy 314.06

FLIGHT D:

1 Saleem Dellawalla 2374.56 (AQ)
2 Jason Anderson 1536.48 (AQ)
3 Steve Meyers 1047.60
4 Tim Sanderson 698.40
5 BJ McBrayer 558.72
6 Alex Dmytraczenko 419.04
7 Bill Phillips 349.20

FLIGHT E:

1 John Durio 2025.22 (AQ) (pictured middle)
2 Steve Martiny 1265.77 (AQ)
3 Michael Fontenot 810.09
4 Rob Georato 506.31
5 Ryan Pinell 455.68


AT LARGE QUALIFERS:

1 Ryan Pinell 785.7 502.49 455.68 1743.87 (pictured bottom)
2 Mary Ellen Roy 1099.98 1099.98
3 Steve Meyers 1047.6 1047.60
4 John Marcello 942.17 942.17
5 Jeff Hayles 628.56 220.02 848.58
6 Michael Fontenot 810.9 810.90
7 Alex Dmytraczenko 366.7 419.04 785.74
8 Todd Pollack 733.4 733.40
----------------------------------------------
9 Tim Sanderson 698.4 698.40
10 Bill Phillips 293.36 348 641.36
11 Michael Seiman 586.72 586.72
12 BJ McBrayer 558.72 558.72
13 Jarred Hendry 440.04 440.04
14 Jeff Densen 392.85 392.85
15 Brian Waystack 376.87 376.87
16 Steve Bierman 314.28 314.28
17 Justin Bracy 314.06 314.06
18 Hugo Deinken 235.71 235.71

LOCAL POKER:



THE BEAU IS BACK BABY!



October 1, 10am. 6 Max with masks AND Plexiglass. Very possible it will be 7 handed soon.

We are super happy for Henry Garrison and the staff at the Beau to get things up and running again.

Possibly small daily tournaments to follow... soon.



MIRROR SERIES WRAP UP:



BRACELET EVENT:

1 Jonathan Wisbey 2607.36
2 Charlette Smith 1466.64
3 Alex Dmytraczenko 1140.72
4 Hugo Deinken 814.80
5 Mike Seiman 651.84
6 John Cressend 488.88
7 Steve Martiny 407.40
8 Justin Sternberg 325.92
9 Steve Meyers 244.44

Wisbey won ANOTHER (!) bracelet and even more impressively won the Points event the same after beating Wild Bill heads up.

POINTS TITLE:

BJ McBrayer wrapped up the Points Event after a dominating series. Jonathan Wisbey's late run-good/play-good got him all the way up to second place.

295.38 BJ McBrayer
233.75 Jonathan Wisbey
228.38 Ryan Pinell
200.38 Michael Seiman
195.00 Bill Phillips
---------------------------
185.63 Rob Georato
181.88 Tim Sanderson
168.38 Brian Waystack
167.88 John Cressend
165.63 Steve Bierman

LIVE TOURNAMENT POKER... IS BACK!

Tired of throwing your laptops against the wall after yet another bad beat? Bored with seeing quads three times a session in your opponent's hands at showdown? Too much work to find a VPN in Checksaflopias? Are your live reads wasted on timing tells that mean nothing because your opponent is doing three things at once?

Pearl River Resorts has good news for you. This November 12th through the 22th, Pearl River will be hosting a tournament series in Philadelphia, MS. There is talk of some impressive guarantees to go with it.

A lot of the info will be determined as we get closer in the interest of safety. Worst case six handed, maybe eight handed, maybe nine; we don't know yet. What we do know is there will be tournament poker!

Sounds like masks will be mandatory and there will be lots of chip and room sanitizing. Tables will be spaced out in that amazing and gigantic room. Stay tuned to here for more details.

MIRROR SERIES ALMOST DONE:



Results from some of the final bracelet events with just two left to play including the Main Event. Highlights: John Cressend wins his third. Sley Sanchez adds to his jewelry collection and Chris Canan does too.

HOLD'EM:


1 Sley Sanchez 931.2 (pictured)
2 Steve Bierman 931.2
3 BJ McBrayer 521.47
4 Kristy Wagner 372.48
5 PJ Horrigan 297.98
6 Brian Waystack 223.49
7 Justin Sternberg 186.24
8 Marilyn Charmaine 148.99
9 Eric Wilkinson 111.74

RAZZ:

1 John Cressend 569.32
2 Chris Canan 569.32
3 Jeff Hayles 569.32
4 Brian Fontana 240.56
5 Tim Sanderson 192.45
6 Dom Carollo 144.34

7 Jonathan Wiseby 120.28

LIMIT HOLD'EM:

1 David Chocheles 613.43 (pictured)
2 Dom Carollo 396.92
3 Brian Fontana 270.63
4 Mickel Brien 180.42
5 Steve Bierman 144.34
6 Jonathan Wiseby 108.25
7 Tara Snow 90.21

50 HOLD'EM:

1 Chris Canan 465.6
2 Sley Sanchez 465.6
3 Chris Bourgeois 465.6
4 Ryan Pinell 218.25
5 Justin Bracy 174.60
6 Hugo Deinken 130.95
7 Frank Florino 109.13
8 Jonathan Wiseby 87.30
9 Pat McNamara 65.48

POINTS:

BJ has the top spot wrapped up but it's a slog for the remainder of the top five pay slots.

Main Event and a ton more points this weekend.


266.38 BJ McBrayer
189.38 Ryan Pinell
174.75 Jonathan Wisbey
158.38 Michael Seiman
157.00 Bill Phillips
---------------------------
150.88 Tim Sanderson
141.63 Rob Georato
139.38 Brian Waystack
138.13 Becky Campbell (pictured)
137.63 Steve Bierman
137.00 Don Dove
135.50 Chris Canan
135.38 Brian Fontana
132.75 David Chocheles
128.88 John Cressend
128.38 Chris Davis
126.38 Corey Harrison
126.00 Dom Carollo
120.75 Michael Fontenot
117.25 Sley Sanchez
113.25 Hugo Deinken
111.00 Jeff Hayles
109.25 Jeff Densen
104.63 Ronald Tremblay
101.00 Kearns Julien



MIKE SEXTON PASSES:



To be honest we knew Poker Hall of Famer Mike Sexton played a huge role in growing poker as the voice of the WPT during the boom, but we had no idea the true impact and legacy he left behind.

After he passed, social media was flooded with pictures of Sexton smiling broadly with his arm around poker players of all levels and fullfilling an Ambassador of poker role like no other. Same genuine grin in every one. Everybody had a slightly different memory but always a positive story of their time spent with him.

The outpouring of emotion at his loss is a testament to who he was and how many people he was able to touch. On a personal level, Sexton's approval of a well played hand, still resonates years later as the highest compliment received in this game for one of us at GCP. For him to give that so warmly is just one of millions of small but meaningful gestures.

He leaves us as an acommplished player on the felt (over 6 million in earnings), maybe the signature voice of the game, a consumate gentleman and a pro's pro. The world is a little bit darker in his absence.
BIG ANNOUNCEMENT:
HARRAHS POKER RE-OPENS:


We have the following details from the man himself, poker room mananger, Chase Haydel (pictured right).

Live poker returns to New Orleans Friday SEPTEMBER 4th, Noon !!!

Yes, days away. That happened quickly.

Play will be five handed. Masks are mandatory.

Hours of operation:
Sunday through Thursday Noon - Midnight.
Friday, Saturday Noon - 2 am.

Told they will be rolling out lots of great promotions in the coming weeks.

An insider also revealed there may be no better time ever then now to earn Diamond status via Caesars Rewards. Diamond in a day as they say.

POKER LINKAGE:



POKER ON THE ROAD:

The New York Times digs in to how the culture of poker, even online poker, now requires a suitcase during the pandemic.

POKER CLUB?

Looks very interesting. Customizable Poker clubs. Hmmmm...



LOUISIANA CONNECTION:

The

Washingtonian

reveals a Louisiana connection to two of the biggest online crushers ever. Great read.

ED ASNER AND FRIENDS CELEBRITY POKER NIGHT:

Details on a charity poker tournament gone virtual to raise needs for Special Needs children.


WSOP MIRROR SERIES CONTINUES:



Double Bracelets for John and John. John Cressend and Jonathan Wiseby both won two bracelets since the last update. PJ Horrigan and Piyush Mittal won their firsts and BJ McBrayer won again.

I CAN'T DRIVE 55:


1 Piyush Mittal 671.50 (pictured with Prissy Giroir)
2 Alton Mince 671.50
3 Don Dove 671.50
4 Tara Snow 314.77
5 Tim Sanderson 251.81
6 Bj McBrayer 188.86
7 Tom Darce 157.38
8 Jeff Densen 125.91
9 Nick Brown 94.43

HEADS UP EVENT:

1 Jonathan Wiseby 996.00
2 BJ McBrayer 500.00
3 Jeff Hayles 176.00
4 Rebecca Campbell 176.00
5 Chris Davis
6 John Marcello
7 Bill Phillips
8 Mike Seiman

SIXTY:

1 John Cressend 902.1 (pictured)
2 Mike Fontenot 902.1

3 BJ McBrayer 505.18
4 Tom Darce 360.84
5 Chris Bourgeois 288.67
6 David Chocheles 216.50
7 Easton Oreman 180.42
8 Kris Kent 144.34
9 Steve Martiny 108.25

SIX MAX:

1 PJ Horrigan 1229.18
2 Josh Castenado 1229.18
3 David Chocheles 1229.18
4 Brian Fontana 576.18
5 Ronald Tremblay 460.94
6 Ed Mancini 345.71
7 Chris Davis 288.09
8 Brian Waystack 230.47
9 Chris Canan 172.85

BIG FORTY

1 BJ McBrayer 521.47
2 Sley Sanchez 293.33
3 Mike Fontenot 228.14

4 Mike Seiman 162.96
5 Tim Sanderson 130.37
6 Eric Wilkinson 97.78
7 David Chocheles 81.48
8 Scott Weinberg 65.18
9 Ryan Pinell 48.89

HUNDO:

1 John Cressend 1138.13
2 Eric Shoats 1138.13
3 Charles Bombet 1138.13
4 Ryan Pinell 533.50
5 Tim Sanderson 426.80
6 Tara Snow 320.10
7 Tom Darce 266.75
8 Brian Waystack 213.40
9 Rebecca Campbell 160.05

BIG 80:

1 Jonathan Wiseby 1002.59 (pictured in the tank vs. Todd Skinner)
2 Brian Fontana 648.74
3 BJ McBrayer 442.32
4 Mike Seiman 294.88
5 Jeff Densen 235.90
6 Bill Phillips 176.93
7 Kris Kent 147.44

POINTS:

BJ McBrayer's consistency makes it all but certain he'll win the points championship. The drama will be for the top five paid spots.

Total Points

197.13 BJ McBrayer

139.13 Ryan Pinell
128.50 Jonathan Wisbey
127.13 Michael Seiman
117.75 Bill Phillips

108.63 Tim Sanderson (doubles through Mike Monaghan)
104.13 Becky Campbell
103.75 Don Dove
102.38 Brian Fontana
101.88 Corey Harrison
99.63 Rob Georato
98.13 Brian Waystack
96.88 Chris Davis
93.13 John Cressend
90.50 Dom Carollo
89.00 Michael Fontenot
88.13 Ronald Tremblay
86.50 David Chocheles
85.25 Chris Canan
84.38 Nick Brown
78.75 Hugo Deinken
POKER NEWS LARGE AND SMALL:




SMALL SETTLEMENT:

It appears a settlement may happen in the Mike Postle cheating scandal law suit. With 88 plaintiffs it could be a bit as they all have to mull it over. We understand a large number of them, maybe ~56, have to accept the terms for the deal to happen.

It also appears that all they are going to get is the rake back. Wonder if that will cover the attorney fees?

SHORT DECK:

With players jumping into new variations of poker during the Pandemic Short Deck or 6+ Hold'em has been played quite a bit.

PokerNews has some tips.

LITTLE PET PEEVES IN POKER:

Been a while since we've had the pleasure of experiencing many of these unpleasurable foibles of our table mates. Here's how to counter them
at CardsChat.

BIG DISAPPEARENCE OF BRAD BOOTH:

The former high stakes pro has not been seen since July 13th. Loads of stories of Yukon Brad getting indebted to other players. He once quiped a session used to be "Up a Ferrari, down a Ferrari" and then that became up or down a dented Honda Civic. Many fear the worst for him.

LARGE HONOR FOR SEXTON:

The WPT has remained their championship trophy for Poker Hall of Famer Mike Sexton. More on how they honored their most notable commentator here.
MORE MIRROR SERIES BRACELET WINNERS:

Some more bracelet winners. Rob Georato wins two bracelets. Dom Carollo, Laurie Gordon, and Pat McNamara win their first.

BOUNTY BRACELET
1 Dom Carollo 713.13 (frontline Covid fighter pictured in respirator)

2 Don Dove 713.13
3 Jeff Hayles 399.35
4 Brian Fontana 285.25
5 Dave Gordon 228.20
6 Ryan Pinell 171.15
7 Mike Seiman 142.63
8 Bill Phillips 114.10
9 Chad Tobler 85.58

BIG TWO HUNDRED
1 Pat McNamara 1032.08
1 Chris Canan 1032.08
3 Tim Sanderson 552.90
4 BJ McBrayer 368.60
5 Alex Dmytraczenko 294.88
6 Michael Fontenot 221.16
7 Ronald Tremblay 184.30

WEDNESDAY BIG ONE
1 Rob Georato 2669.44
2 BJ McBrayer 1501.56
3 Corey Harrison 1167.88
4 Bill Phillips 834.20
5 Jerry Giroir 667.36
6 Steve Meyers 500.52
7 Alex Dmytraczenko 417.10
8 PJ Horrigan 333.68
9 Don Dove 250.26

HOLD'EM
1 Laurie Gordon 720.13 (pictured with her husband Dave)

2 Corey Harrison 405.07
3 Kristy Wagner 315.06
4 Rebecca Campbell 225.04
5 Jeff Densen 180.03
6 BJ McBrayer 135.02
7 David Rabalais 112.52
8 Katie Pansano 90.02
9 Pat McNamara 67.51

HOLD'EM
1 Rob Georato 968.45
2 Ronald Tremblay 544.75
3 Don Dove 423.70
4 Jerry Giroir 302.64
5 Eric Wilkinson 242.11
6 Bill Phillips 181.58
7 Pete Strong 151.32
8 Justin Sternberg 121.06
9 Steve Bierman 90.79

POINTS:
BJ McBrayer has put some distance between himself and Ryan Pinell. A lot players in contention.

121.38 BJ McBrayer

103.38 Ryan Pinell
87.00 Corey Harrison
75.63 Bill Phillips
73.38 Michael Seiman
67.50 Hugo Deinken
66.88 Chris Davis
66.75 Jonathan Wisbey
65.88 Brian Fontana
61.00 Don Dove
57.50 Michael Fontenot
57.13 Nick Brown
55.00 Ronald Tremblay
54.88 Easton Oreman (pictured)
54.38 Becky Campbell
53.88 Tim Sanderson
50.75 Dom Carollo
47.75 Chris Canan
46.25 Steve Bierman
44.75 Rob Georato

POKER STORIES:


ONLINE BRACELET CELEBRATIONS:

Ron McMillen, a 70 year old Iowan, played his first online tournament and won it. No big deal, right?
Considering he took a flight to Vegas to play in the WSOP online, beat over a thousand players, and won a WSOP bracelet in the six-max event... kind of a big deal. His celebration video a critical hand late in the tournament was one of the most shared early during the event.



That's great but we are partial to this celebration video:

Maybe it's because we are pretty sure we hear New Orleanian Joe Hebert giggling in the background, and 8 time ring winner Michael Lech is almost universally well liked and respected. His victory is deserving of his dance.


POLK VS. KID POKER:

The grudge match has been agreed to, with retiree Doug Polk coming out for one last fight. Only Daniel Negreanu could get him back in the ring.

The terms $200-$400 Hold'em. The battlefield... online. Vegas has Polk as a favorite. The throwdown will happen sometime after the WSOP online wraps up.

Cardplayer has some of their best tweets at one another.


WSOP MIRROR SERIES:

Some locals have gotten together to play their own WSOP series with bracelet events three times a week mirroring the WSOP online event they are blocked from playing. Here are the early results we've received:

BRACELET EVENTS:


PLO
1 Mike Seiman 578
2 Corey Harrison 374.00
3 Rebecca Campbell 255.00
4 Jonathan Wiseby 170.00
5 Hugo Deinken 136.00
6 Tim Sanderson 102.00
7 BJ McBrayer 85.00

TURBO
1 Bill Phillips 1286.22
2 Mike Fontenot 832.26
3 Hugo Deinken 567.45
4 Ryan Pinell 378.30
5 Marilyn Charmaine 302.64
6 BJ McBrayer 226.98
7 JP Nolan 189.15

OMAHA HI/LO
1 JP Nolan 448.14
2 Brian Fontana 448.14
3 Ryan Pinell 240.08
4 Scott Weinberg 160.05
5 Jason Anderson 128.04
6 Nick Brown 96.03
7 Rebecca Campbell 80.03

NLHE
1 Corey Harrison 2421.12 (pictured)
2 Easton Oreman 1361.88
3 Mark Winkler 1059.24
4 Ryan Pinell 756.60
5 Eric Vogel 605.28
6 BJ McBrayer 453.96
7 Chris Davis 378.30
8 John Marcello 302.64
9 Dave Gordon 226.98


NLHE

1 BJ McBrayer 1070.23
2 Easton Oreman 1070.23
3 Dom Carollo 1000
4 Nick Brown 442.32
5 Mary Ellen Roy 353.86
6 Chris Canan 265.39
7 Tim Sanderson 221.16

POINTS RACE:

61.75 BJ McBrayer (pictured)
61.75 Ryan Pinell
38.00 Michael Fontenot
36.75 Jonathan Wisbey
36.75 Michael Seiman
36.50 Easton Oreman
35.75 Nick Brown
35.75 Bill Phillips
35.50 Brian Fontana
32.75 Corey Harrison
32.50 Hugo Deinken
32.00 Piyush Mittal
30.00 John Cressend
29.00 John Marcello
27.50 JP Nolan
27.50 Tim Sanderson
23.00 Becky Campbell
21.75 David Chocheles
21.00 Chris Canan
20.50 Steve Bierman
20.25 Kearns Julien
20.25 Marilyn Charmaine

THE 2010 WSOP WILL BE HELD ONLINE THIS YEAR:

This years WSOP event will be held online and massive debates have been raging about everything shady in Online poker. "Ghosting" which they claim they can combat (we would love to hear how they will combat one player at the computer and 3 standing over the players shoulder). Another worry is multiple IP addresses being played in house and hotels. We want to point you to the link from our friends over at Pokernews.com for all the latest...and we will cut and paste some of the highlights below:

Go to Pokernews and search: Everything You Need to Know to Compete for a 2020 WSOP.com Online Bracelet

Create an Account & Verify Identity
Once you've downloaded WSOP.com, you will need to register for an account (create a username and password).

To do so, you will need to enter a telephone number with area code.
They will also need your social security number to verify your identity.

The WSOP's Danielle Barille told PokerNews: "All players go through a verification process.

"In the event a player does not pass the verification, if they are domestic, they will be required to upload a copy of their current driver's license, a current (no more than 90 days old) utility bill verifying the registered address. A copy of the patron's Social Security card may also be required."

If perchance you don't have such information, you will not be approved for a real money account and will instead need to upload further documentation for the verification process. Instructions will be emailed to you.

For international players, you will be required to upload a copy of your passport and current (no more than 90 days old) utility bill verifying your address in your registered country.

If you run into any issues during the registration process the WSOP.com support team can be reached 24/7 at 1-866-745-2385 or via email at support@wsop.com.

Geo-Location
The WSOP.com geo-location system uses your computer's Wi-Fi signal, together with other detected Wi-Fi networks (such as your cell phone), to determine your physical location.

In order to successfully geo-locate, Wi-Fi must be enabled on your device.

However, you don't actually need to be connected to the Internet using Wi-Fi, just make sure you're able to see Wi-Fi networks from your computer.

Connecting from a Hotel
One issue players frequently experience is trying to log onto WSOP.com via a shared internet IP address, such as players staying at the same house or hotel. In such cases, you may get the following error message:

"Sorry, you are not permitted to join this tournament. Another member, with an identical IP address, is already playing at this tournament."

Barille told PokerNews this shouldn't be an issue for Nevada players: "Nevada regulators have approved the whitelisting of Caesars hotel property IPs for the WSOP (Online) Bracelet Events from July 1-July 31.

"We are still waiting for approval from New Jersey regulators to approve New Jersey Caesars properties. Players attempting to play from the same physical residential address will not be able to play MTTs, SNGs, or cash games as state regulations prohibit multiple accounts playing on the same IP address."

For other hotels, players have found a simple workaround. Instead of logging in while connected to the shared internet, instead create a hotspot using your cellphone.

Connect to the hotspot and log in via that connection.

Once connected, you can then jump onto the regular/shared internet and play with no problems. The hiccup only applies during the log-in portion.

Addressing Multi-accounting & Ghosting Concerns
When asked about player concerns regarding multi-accounting and ghosting, Barille responded: "WSOP.com is fully regulated and licensed in Nevada and New Jersey to highest international standards.

"We have a sophisticated risk and fraud model to detect fraudulent player behavior. The software detects VPN's and similar scripts. WSOP.COM has run dozens of online bracelet events without incident."

What If I Win a Bracelet?
The winner of each bracelet event will be contacted by a WSOP representative within 48 hours of the completion of the tournament.

There will be a weekly virtual bracelet ceremony and press conference, and physical WSOP gold bracelets will be mailed to your registered address on file on WSOP.com.



LIVE POKER IN BATON ROUGE:


Friends and grinders in RedStick you now have a live poker option again. The Fifth Street Social Club opens Friday night (6/5) and will offer games and card games including Poker. But this isn't Gulf Coast Cribbage so we'll focus on the poker.

Opened by long term Baton Rouge card fans and good people, Fifth Stree Social Club will have 3 dedicated no rake cash tables. They will spread No Limit Hold'em, Limit, and PLO all with a $12 an hour seat rental.

We recommend you make smart decisions in deciding whether to play live poker or not right now. You should take every precaution you deem to necessary to play. For their part they will do a chip exchange and table cleanup every two hours. Tempartures will be checked at the door, masks are encouraged and provided, and it will be 8 handed on new large tables.

Friday nights feature a 1k freeroll with $20 Rebuy and $40 Add on. Sunday 1pm $100 Deepstack freezeout.

Hours: Friday 6pm to 4am, Saturday 4pm to 4am, and Sunday noon to 9pm

$20 Daily Membership. Must be 21 and have a valid state ID.

Here's their facebook page with more info: https://www.facebook.com/Fifth-Street-Social-Club-103096921428341/

THE WSOPP-C CONCLUDES:

Ronald Tremblay continued to final table everything. Bill Phillips tried to match Rob Georato's back to back ring wins but came up just short against Singh Chawla. Todd Tregre outdid them both. Playing and winning two final tables at the same time (the Main Event and the Ron Held Ring Event) AND then capped it off by winning the final tournament of the series. No shocker he won the points total by a land slide. Chris Read and Rob Georato finished second and third overall. Jeff Sager and Sley Sanchez joined Wild Bill as mixed game victors. To the victors go the rings.


HIGH ROLLER

1 Chris Canan 1501.39
2 Dan Rush 1300.00
3 Tara Snow 750.38
4 Nick Brown 500.25
5 Todd Tregre 400.20
6 Ronald Tremblay 300.15
7 Brian Waystack 250.13

PLO Hi/Lo

1 Jeff Sager 393.75
2 Ronald Tremblay 393.75
3 John Cressend 157.50
4 Anthony Bellao 105.00


2-7 TRIPLE DRAW

1 Sley Sanchez 280.00
2 John Cressend 175.00
3 Rob Georato 105.00
4 Stephen Trainer 70.00
5 Bradley Aldrich 70.00


MAIN EVENT

1 Todd Tregre 2900.00 18.00
2 Chris Read 2071.60 16.00
3 David Chocheles 2071.60 14.00
4 David Mendez 1100.50 12.00
5 Sley Sanchez 880.40 10.00
6 John Marcelo 660.30 8.00
7 John Cressend 550.25 6.00
8 Jeff Hayles 440.20 4.00
9 Don Dove 330.15 2.00


RON HELD RING EVENT #11

We were forunate to be joined by many of Ron's family and friends in this event. We were pulling hard for one of them to win and just missed out on his wife final tabling his event.

1 Todd Tregre 555.52 8.00
2 Eric Shoats 333.31 7.00
3 Singh Chawla 238.08 6.00

4 Kearns Julien 158.72 5.00
5 Nancy Steph 129.98 4.00
6 John Cressend 95.23 3.00
7 Rob Georato 79.36 2.00


PLO WORLD CHAMPIONSHIP

1 Wild Bill Phillips 326.16 5.00
2 Jonathan Wiseby 217.44 4.00
3 Charlene Smith 108.72 3.00
4 David Chocheles 72.80 2.00


DOUBLE STACK:

1 Singh Chawla 514.50
2 Wild Bill Phillips 308.70
3 Mike Durbin 220.50
4 Mary Roy 147.00
5 Nick Brown 117.60
6 PJ Horrigan 88.20
7 Justin Bracy 73.20


25 REBUY CLOSER

1 Todd Tregre 499.72
2 Ronald Tremblay 499.72
3 PJ Horrigan 499.72
4 Charlette Smith 211.15
5 Kearns Julien 168.92
6 Jerry Giroir 126.69
7 Corey Harrison 105.58

FINAL POINTS:

Overall, Chris Canan's win in the High Roller valuted him into first place for the Player of the Pandemic. Then Baton Rouge's Todd Tregre's weekend to remember not only locked up the the points title but puts him in first for our club overall. Here's the top 20:

| | |
| --- | --- |
| 60.5 | Todd Tregre |
| 40 | Chris Read |
| 39.5 | Rob Georato |
| 31.5 | Sley Sanchez |
| 31 | David Mendez |
| 30 | Jeff Hayles |
| 30 | John Cressend |
| 29.5 | Corey Harrison |
| 29.5 | Chris Canan |
| 27 | David Chocheles |
| 26.5 | Ronald Tremblay |
| 25.5 | Michael Durbin |
| 24.5 | Scott Weinberg |
| 23.5 | Bill Phillips |
| 22.5 | Eric Shoats |
| 21 | Piyush Mittal |
| 20.5 | Nick Brown |
| 19.5 | Jeff Sager |
| 19.5 | Mary Ellen Roy |
| 19 | Chris Baudean |
| 19 | Tim Sanderson |
LINKS:

-New Orleans convention center and Gambling Board chair forced out via a little known legislative action. Of note the senator who exercized her right to oppose a registered voter in her district from appointment is the same senator who violated a self-imposed casino ban for gambling. Perhaps, retribution for the summons she was issued for violating her ban leaking out? Advocate.

-Still upset about Anthony Daivs leaving NOLA? Blame poker.

-"$300 bet? I'd watch two mon
keys (...) for $300." Michael Jordan poker stories. Cards Chat.

-Phil "The Heel" Mickelson cheated his brother out of his life savings in a poker game... Okay, he was seven and it was bucket of pennies.

-Online Poker Booming. Who'd thunk? Marketwatch.

-Florida live poker is back. Si gambling.

-He never said Welcome to the Jungle. Jungleman secretly plays on rich guy's account to fleece other rich guys. He apologizes so all should be forgiven right? Also interesting, Deadspin is still a functioning website?

-Five Underdogs who made great runs at poker final tables. Calvin Ayre.

WORLD SERIES OF PANDEMIC POKER EVENT:

More ring winners and results below.

Highlights: Rob Georato denies Jeff Hayles attempt to win two rings then wins a second the next night to move up to first in the points race. Chris Read and Prissy Giroir batled heads ups to be the second female ring winner with Chris coming out on top. John Price won his first ring via the heads up bracket.

RING EVENT: DOUBLE STACK

1 Chris Read 544.68

2 Prissy Giroir 544.68 (pictured)
3 Vincent Hoang 277.68
4 Eric Wilkinson 213.60
5 Piyush Mittal 170.86
6 Mary Ellen Roy 128.16
7 Dom Carollo 106.80
8 Ronald Tremblay 85.44
9 Dan Rush 64.08

RING EVENT: HEADS UP

1 John Price 505.20 (pictured)
2 Sley Sanchez 300.00
3 Prissy Giroir 195.00
3 John Cressend 195.00

RING EVENT: BIG TWENNYFIFSKI


1 Rob Georato 471.84
2 John Gibbons 265.41
3 David Mendez 176.94
4 Marilyn Charmaine 132.71
5 Kristy Wagner 117.96
6 Chris Baudean 88.47
7 Chris Canan 73.73
8 Nancy DeCuers 58.98
9 Corey Harrison44.24
10 Drew Howell 44.24

RING EVENT: BIG MONDAY SIXTY

1 Rob Georato 1078.91
2 Jeff Hayles 606.89
3 Corey Harrison 404.59
4 Scott Weinberg 303.44
5 Eric Shoats 269.73
6 Todd Tregre 202.30
7 Joe Meteye 168.58
8 Eric Wilkinson 134.86
9 Jeff Sager 101.15
10 Tara Snow 101.15

POINTS LEADERBOARD:

| | |
| --- | --- |
| Rob Georato | 26.00 |
| Corey Harrison | 21.00 |
| Jeff Hayles | 20.50 |
| Scott Weinberg | 19.50 |
| Chris Baudean | 19.00 |
| Chris Read | 18.00 |
| Todd Tegre | 16.00 |
| Piyush Mittal | 15.50 |
| Prissy Grioir | 14.50 |
| Chris Canan | 14.50 |
WORLD SERIES OF PANDEMIC POKER EVENT:

This past weekend the PP-C event kicked off. The following placed in the early ring events.

DOUBLE STACK:


1 Chris Baudean (pictured right) 578.20
2 Katie Pansano 578.20
3 Mike Durbin 277.54
4 Scott Weinberg 208.15
5 Ian Crozier 185.02
6 Todd Tegre 138.77
7 Brian Fontana 115.64
8 Hugo Deinken 92.51
9 Andy Kim 69.38
10 Chris Bourgeois 69.38

REENTRY:

1 Tim Sanderson 1146.64
2 Jerry Giroir 711.98
3 Piyush Mittal 508.56
4 Eric Shoats 339.04
5 Geri Bowen 271.23
6 David Chocheles 203.42
7 Dominic Carollo 169.52
8 Chris Canan 40.00

TURBO:

1 Jeff Hayles 582.96
2 Rebecca Campbell 349.78
3 Chris Canan 249.84
4 Corey Harrison 166.56
5 Chris Read 133.25
6 Easton Oreman 99.94
7 Katie Pansano (pictured below) 83.28

SENIORS EVENT:


1 Nancy Decuers 202.50
2 Rob Georato 135.00
3 Davon Hayes 67.50
4 Dan Rush 45.00

POINTS LEADER BOARD (Top 10):

| | |
| --- | --- |
| Katie Pansano | 13.00 |
| Chris Baudean | 11.50 |
| Michael Durbin | 11.00 |
| Tim Sanderson | 10.00 |
| Scott Wienberg | 9.50 |
| Jeff Hayles | 8.50 |
| Ian Crozier | 8.00 |
| Jerry Giroir | 8.00 |
| Chris Canan | 8.00 |
| Piyush Mittal | 8.00 |
LOUISIANA LADIES:



CHRIS READ RECOGNIZED:

Chris Read, now of Georgia, but forever a Louisiana girl received enough nominations to be considered to play for the Women's Day Poker Pass. Then the panel judged her impact on poker to be significant enough that she will get a chance to play eight other women for a
Platinum Pass on PokerStars. The final will take place before next year's PSPC.

Other nominees include Jan Fisher, Austin player Terry Hatcher, and Alexis Sterner a player and nurse from Orlando. From playing with Chris we know those other ladies will have to play their "A" game to beat her.

SIMI MITTAL EARLY F.P.O.Q. LEADER:

At this point Simi Mittal ,who is also busy studying for med school finals, leads for Female Player of the Quarantine. Simi's recent positive results also her have in the hunt for the overall P.O.Q. She's recently won an event the same night Charlene Smith triumphed in another tournament making it at true ladies night.
QUARANTINE POKER NEWS:


CRUSHER CREEL BATON ROUGE HEADS UP CHAMP:

Brandon Creel won the Redstick Grindrs April Madness Heads up tournament beating Cliff Decoteau in the finals of the 40 entry tournament.

Creel earned $900 for first Decoteau $600 for second. GCP Senior of the Year Robbie Matthews and Donovan Brack both won $350 for making the semi finals of $65 buy-in tournament.

Also cashing, Scott Gill, Brian Hill, David Hebert and Kelly Wall who qualified into the event as #1 seeds by winning a seeding tournament.


QUARANTINE POKER:


In the Harradise league Eric Wilkinson won his third event since the inception. He's jumped back ahead of Jeff Densen for P.O.Q. While the Player of the Quarantine might not win anything but bragging rights it's good to see locals winning.

Densen, pictured, keeps grinding out results though so even if he can't match Wilkinson in wins he's right there with winnings. Definitely a two man race right now.

Those in a pack behind the leaders include: Jeff Sager, David Chocheles and Chris Canan (with multiple wins himself). All thre seem to be deep in everything they play.

Top newcomer? Chris Baudean jumped in for one tournament on Saturday and chopped it outright.
POKER LINKAGE:



ZOOM HANGOUTS POKER TELLS:

Seems to be a fair amount of live/online games right now utilizing google hangouts and Zoom right now. There are some old online poker tells that still work, like bet timing, and some new crossover tells that work only on the google hangouts or zoom meeting functions. It's a bit of a combo. Cardschat gives away some of the giveaways you are giving away right now.

BOUNTY MATH:

Greg Raymer tells you when you are underadjusting for the bounty or overadjusting for it. Short answer the deeper you get the less it means. Go to Cardplayer for all of it.

DEADLY HOME GAME:

This was shared in our Facebook Group and it's the sad tale of some retirees getting together to play poker. All got sick and three dead so far. Be safe out there people. This is a hidden killer preying on our most vulnerable, still.

WSOP SPECULATION:

Marvin Karlins, a poker player and pyschologist, offers his take on why a WSOP in 2020 could have similar deadly results.

IN NEED OF A WSOP BRACELET:

Feeling blue because you don't have one and probably can't win one this year? This might make you feel better. These guys don't have one either: Christop Volgelsang, Sam Trickett, Isaac Haxton, Jason Koon, Dan Smith and Steve O'Dwyer. CardPlayer has the story of the best to never win at the WSOP.

WHAT'S MISSING AT THE POKER MASTERS?

PartyPoker's online tournament results are up on PokerNews and you know what you won't see? Americans. Lots of young international crushers but zero Americans in the latest events. What about Jason Koon? He's a canuck.

ONLINE POKER BOOM:

It took a while to get going, but Pennsylvania is now full stream ahead with online poker. One pandemic later and a boom has ensued.

New Jersey online poker, predictably, is also soaring.
CORONA VIRUS POKER LINKAGE:

EBONY PREVAILS: Ebony Kenney (pictured) prevailed in a massive

ACR charity poker tournament

to raise money for Feeding America.It was her and two celebrities Andy Milonakis and Kevin Pollak at the end. She won first, Pollak second, and Milonakis third. 65 players bought in and the event featured huge stars like Ben Affleck, Matt Damon, Tom Brady, Adam Sandler, Tobey Maguire, John Krasinski, Jason Bateman, Cheryl Hines and John Hamm. More then $1.2 million went to the charity with 10k from each player going to help people in need.

MURRAH MULLS OVER CORNONA: Davy Murrah, and many others, think person Corona virus was spreading on the Gulf Coast poker scene as early as January. Davy returned to his

blog to post his thoughts here

.

MORE ABOUT MOLLY'S GAME: Need a book to read? This one sounds like a winner. Houston Curtis' book Billion Dollar Hollywood Heist gives some more background on the famous L.A. game chronicled in the movie Molly's Game. Pretty riveting story about a poker cheat who teamed up with Toby Maguire to kick the game off.

NY Post

.

CASINOS ASK FOR HANDOUTS: Despite a

recent filing

by the Stones casino in the Postle cheating case where it suggest casinos have no duty to protect their customers, casinos think the

government has a duty

to protect them. With so many friends of ours in the industry and the hope that the money goes to payroll we are rooting for it to happen but still rings a little hollow. A little bit like the Cruise Industry dodging US taxes by being based in other countries but still asking Americans to bail them out.
RESULTS:

GALFOND ABSCONDS WITH CHALLENGE VICTORY:

After 25,000 hands, where mid-way he publically considered quiting the challenge and paid fines to delay the restart, Phil Galfond has bested VeniVidi1993 in the most epic online Heads-Up challenge ever.

Despite the slightest big of controversy over whether kneeling the football to close out the game (folding everything) was in the spirit of the event Galfond prevailed. Phil won a pivitol late hand (see tweet below: apparently he needed the river as his opponent held a Full House) which would give him the room later to fold away the last 73 hands and end up 7 big blinds at the completion of the challenge. For those following the action closely they knew over the last day, even before the late hand, it could have gone either way. VeniVidi1993 had multiple close chances to win one more pot to close it out and fold to a victory himself, but couldn't quite get over the hump.


The terms of the bet meant Galfond won a 100k (Euros) side bet by being ahead 1,472 (Euros) as the challenge completed. Galfond created the challenge to bring attention to his site Run It Once Poker and that's just what the final day did with over 23,000 viewers on Twitch watching it play out.

Why was it SO epic? Even with the late swings that could have resolved the bet either way in the 100-200 PLO match, Galfond began the challenge losing almost every session and found himself down nearly a million Euros. He took a several week break (not the decade long break Durrr has taken v. Jungleman) and paid out thousands in penalties. Many people were outspoken critics of Galfond, including Luke Schwartz who said the game had past him by. Then he came back to his computer, and then he slowly and steadily climbed back into contention.

His first lead did not come until almost 90% of the challenge had finished. The two battled back and fourth culminating in the 39th and final session Sunday. With the end in sight both players wanted to extend a lead just far enough to fold to a victory. After a short break late in the day, with Galfond down 30k, and VeniVidi1993 only needing to win 6k more to wrap it up, Farrah Galfond tweeted it was almost over.

Who says sports drama has disappeared during the quarantine? Galfond hit the aggression just as VeniVidi started to play passive to protect his lead. Then the decisive hand above: a cooler that would prove to cost the anonymous player almost everything.


Galfond plans six more challenges with five of them being PLO vs. Brandon Adams, Bill Perkins and his Thirst Lounge streamers, Chance Kornuth, Dan Cates and "Action Freak." Luke Schwartz in a 1k 2k 8-Game challenge with a sidebet and Hand requirement TBD will wrap it up.

HARRAHDISE HOME GAME CHALLENGE:

Congrats to Eric Wilkinson who has gone two for two in the Harrahdise Weeklys online poker tournaments. He chopped the Ron Held Memorial tournament on Saturday. Jeff Densen has also started hot with a first place and a second place.

Piyush Mittal chopped one tournament heads up with Wilkinson after he and his wife Simi made the final table. Players have been using video chats to maintain a little bit of normalcy from their weekly games. It's not quite the games at their favorite downtown casino but certainly passes the time during the lock down.

COVID 19 AND POKER:

PRAYERS FOR RON HELD:

Our thoughts are with the family of one of the classiest guys to ever sit at the felt. Ron Held won his first WSOP-C ring in 2019 and at the time we couldn't have been happier for a lover of the game. Well known in New Orleans and Metaire in the bar games and weekly tournaments Ron always wore a smile. Personally, he's long been one of the biggest supporters/readers of our site and always wished the best for us. He read the updates so he could always congratulate all the tournament grinders he knew when they'd come home from a score. One of the players that made poker in the south a real community. We will cherish a couple of car rides we shared to tournament venues and think fondly of his always gracious and generous chops for friends at the end of tournaments. You never like losing a pot but somehow with Ron it just felt different. Always happy to see him succeed even at your own expense. He's just that kind of guy. So we were very sad to receive this text this am:

"Ron "Coach" Held has been in the hospital battling Covit 19 for about 10 days now with bilateral pneumonia. He was on ventilator for the last 8 or 9 days but took a turn for the worst this morning and had a massive non-operable brain bleed probably due to lack of oxygen. The family just made the decision to remove the ventilator. Please pass the news on to the group and ask for their prayers. God Bless and keep your family safe."

We are told he will come off the ventilator today. Our deepest sympathies and condolences to his family.

OTHER LOCALS WITH IT:

Unfortunately, we know of too many other Gulf Coast players and dealers who have come down with this, though most seem to be recovering. A few are battling hard right now and our thoughts are of course with them. One player shared his thoughts and experiences battling Covid19 anonymously with us and we posted them on Wild Bill's DINE ON THE WHALES blog. A lot of good tips if you or a family member have it or if think you might have it on how to protect yourself and your family.

This is a brutal illness and sadly we'll likely lose more friends from the felt in the coming days and weeks. We urge everybody to make smart choices and opt to take actions that will protect our most vulnerable.

WSOP-C NOLA POSTPONED:

In the last couple of days the WSOP officially postponed the May circuit event at Harrahs NOLA. We will keep everybody updated when things are finalized if and when it changes status.
PEARL RIVER POKER OPEN CANCELS AMID COVID 19 ISSUE:

UNHEARD OF SANITATION OF CHIPS AND TABLES:

In case you have been living in a "bubble"...well...hopefully you all are living in a bubble with social distancing...the Pearl River Poker Open has been cancelled amid the Covid-19 breakout. You can read the letter here at the link but everyone who won a main event seat in a satellite will be paid out in cash. All Gulfcoastpoker.net online promotions will be carried forward into the next event. We want to also thank Neal/Paul/Heather and crew for running the first few events under intense sterilization...Tables/Chips Sterilized...table distancing...etc

Read official Letter HERE:

As an added bonus until we can fade the sickness...here are 2 recordings done with Ben Mintz (Click on Ben's name to get to his twitter page) who will be MCing the Gulfcoastpoker Podcast in 2020...with Site Co-Owner "Wild" Bill Phillips and friend of GCP Chris "Loose Canan" Canan (pic) recorded at Frozen Piroque's in Bossier City during the Holiday 400 Poker series in December
Click for Wild Bill recording link
Click for Loose Canan recording link
We urge everyone...Social Distancing...Hunker Down...please wash your hands as much as possible...and continue to bath in hand sanitizer as much as you can ...be safe out there!!!
PEARL RIVER RESULTS:

COWAN WINS 150K OPENER:


Todd Cowan, already 4k richer from accomplishing the triple bag bonus, made a heads up deal with Mike Monaghan in the 150k Guarantee re-entry. As we understand it, eight players chopped for 9k each, leaving a little over 10k to play for and that was split between the two. Cowan had the chiplead and gets credit for first place. With his bonus added to the total he won a little over 18k.

Mike "Golden" Mo(O)naghan (who seems to win everything at Pearl River nickname inspired by Ben Mintz comment on facebook) added to his many trips to cage with another great score. Roughly 14k to Mike after an even chop. Two of the good guys in poker, great to see for both of them. We tend to say "good guy in poker a lot with these updates, but it's true we are lucky in our region as there are a lot of good people to pull for--who are also pretty good at poker.

Looks like Mike parlayed his brand new GCP hoodie to his deep run. No surprise as per usual that schwag ran hot. DM us on Facebook if you'd like one ($50 for L or below and $55 for XL or bigger). You'll notice they paid out thousands in an overlay. Monday has a 20K Guarantee that they are also honoring it's a $350 buy-in Deep Stack. Final results will be posted below as soon as we get them.


PEARL RIVER:

FLIGHT D OF 150K BAGWOW! RESULTS:

After Flight D, we had 213 more entrants with 24 players bagging. Todd Cowan and Trace Henderson being the first to find three bags. Stephen Greene and Huey Hulin won a bonus for a double bag. Also, the free dinner buffet looks like it went over well. Still looks like there will be a big overlay but people are firing. Getting that bonus bag money.

Terrance Evans, Birmingham, AL, Table 16 Seat 7; 328k

James McCauley, n/a; 283k
Walker Miskelly, Tupelo, MS Table 15 Seat 2; 213k
Clint Carney, Philadelphia, MS Table 22 Seat 8; 209k
Michael Talley, Tuscaoloosa, AL Table 19 Seat 7; 188k
Bryan Clark, Pensacola, FL Table 22 Seat 4; 178k
Joseph Carden, Flomaton, AL Table 22 Seat 3; 173k
Matt South, Florence, AL Table 18 Seat 7; 165k
Danny Miles, Tuscaloosa, AL Table 19 Seat 9; 142k
Lee Watson, Douglasville, GA Table 22 Seat 4; 127k
Jacob Perkins, Tuscaloosa, AL Table 17 Seat 1; 116k
Benny Morgan, Pell City, AL Table 22 Seat 1; 107k
Todd White, Stone Mountain, GA Table 22 Seat 7; 96k
Noah Waits, Douglasville, GA Table 16 Seat 1; 94k
Daniel Bonet, Stone Mountain, GA Table 19 Seat 8; 80k

Trace Henderson, Gulfport, MS Table 15 Seat 9; 53k**
Jonathan Hemmingway, Dacula, GA Table 18 Seat 9: 47k
Stephen Greene, Panama City, FL Table 18 Seat 8; 41k*
Todd Cowan, Covington, LA, Table 22 Seat 2; 44k**
Sean Small, n/a; 34k
Corey Harrison, NOLA; 33k
Ronnie Hope, Central, LA Table 22 Seat 3; 32k
Stanley Williams, Carrollton, GA Table 22 Seat 9; 32k
Huey Hulin, St. Martinville, LA Table 17 Seat 7; 27k*
Colin Land, Chattanooga, TN Table 18 Seat 4; 26k
PEARL RIVER:

FLIGHT C OF 150K BAGWOW! FORMAT RESULTS:

Chris Canan is flight C's chipleader and second only to Damon Tucker overall. The last flight yesterday provided no new double or triple baggers from Flight C. Fourteen bagged with a shot of adding bonus prizes and a bigger bag on Saturday.

Saturday will need to be a big day as at this point we are looking at almost 90k in overlay. Think some folks misunderstood our social media post yesterday where we projected similar going into C. To be clear, we are not projecting an over 90k overlay--we are looking at an over 90k overlay right now with two more flights to play. That said an overlay, a huge one, is very much in play.


Chris Canan, New Orleans, LA 225k Table 16 Seat 2
Thomas Williams, Madison, MS 208k Table 19 Seat 5
Keith Gamble, Greensboro, AL 170k Table 19 Seat 4
Justin Kelley, Mathison, MS 158k Table 17 Seat 5
Cody Stanford, Tupelo, MS 144k Table 21 Seat 4
Justin Saulters, Florence, MS 134k Table 16 Seat 5
Nick Young, Pearl, MS 124k Table 22 Seat 8
Huey Hulin St. Martinville, LA 112k Table 19 Seat 6
Brian Henry, Pearl, MS 95k Table 15 Seat 5
Russell Boyette, Brandon, MS 96k Table 21 Seat 6
Robert Donald, Brandon, MS 61k Table 17 Seat 8
Dexter Burns, Pinson, AL 48k Table 21 Seat 3
Thomas Pullens, Picayune, MS 42k Table 15 Seat 8
Stephen Greene, Panama City, FL 24k Table 16 Seat 8

Also, we missed Paul Leggett of Rockmart, GA who bagged 154k, Table 19 Seat 2, in Flight B yesterday.
RUNGOOD TUNICA RECAP:




Little late with this recap, doing prep for our own event in Pearl River, but wanted congrats to some of the better players in the region for their recent run good. First off, Cody Stanford had himself a week to remember winning the points championship in style. He won 41k for first place in the Main Event after beating his bud Walker Miskelly heads-up. Walker won 26k for second.

Also, at the final Table Chase Turner (who finished second to legend Chris Moneymaker in an earlier event) who managed to win 30k for fifth. How did fifth win more than second? They set aside money to first and did ICM deal five handed. Out just before the deal Jacob Corda who won 9.8k.

Earlier in the week John Holley won a deepstack event for 12k and Cody won the PLO event for 6k. Richard Hughes and Blake Jones won the other two events. RunGood also announced they have postponed their Horseshoe Bossier event.
WASH YOUR HANDS:

Poker players we've seen you grossly skip out the bathroom with out hand washing. Worst of all most you who do... probably don't do it right. Scrub those fingertips (the "Turkish Twist" surgeons use) and your thumbs. Here's a video on how to do it right.




PEARL RIVER:

FLIGHT B OF 150k BAGWOW! FORMAT RESULTS:

After two flights of action five players are eligible for the double bag bonus. Brandon Robinson, Todd Cowan, Chester Dilday, Prissy Giroir and Trace Henderson all added another bag of chips. Three players; Brandon, Chester, and Prissy increased their best bag.

We have a new overall chipleader as Damon Tucker bagged 233k for the flight. Vernell Hoskins bagged 211k tying him with Flight A's chipleader Matt Silva.

As Saturday nears there is still the potential for almost 100k in overlay.

Chip counts:

Damon Tucker, Forest, MS 233k Table 19 Seat 3
Vernell Hoksins, Jackson, MS 211k Table 22 Seat 2
JW Carter, Jackson, MS 172k Table 17 Seat 6
Jerry Stumbo, Ocean Springs, MS 150k Table 21 Seat 2
Gavin Munroe, Montgomery, AL 110k Table 22 Seat 5
Chester Dilday, West Monroe, LA 105k* Table 17 Seat 4
Brandon Robinson, Blytheville, AR 103k* Table 16 Seat 3
Robert Donald, Brandon, MS 90k Table 15 Seat 1
Prissy Giroir, Lafayette, LA 83k* Table 15 Seat 4
Trace Henderson, Gulfport, MS 63k Table 22 Seat 1
Angela Sayers, Deatsville, AL 60k Table 21 Seat 5
Colin Land, Chattanooga, TN 59k Table 19 Seat 1
Todd Cowan, Covington, LA 57k Table 16 Seat 4

PEARL RIVER:

FLIGHT A OF 150k BAGWOW! RESULTS:

Every player that bagged last night is one step closer to reaping the benefits of the BagWow! format in the 5 flight opener. Bag Twice earn an extra 1k cash or $850 Main Event seat plus $350 Monster seat ($1200 in buyins), bag thrice earn another 3k cash. We are on pace for a substantial overlay.

Chipleader is Matt Silva from Charlotte, NC who is the only player above 200k. Both Prissy and Jerry Giroir found bags too.

Don't forget free breakfast and dinner buffets today and tomorrow. Lots of hand sanitizer, washing of rails and sterilization of felt every break. Not to mention ample space in between tables.

Matt Silva, Charlotte, NC 211k Table 21 Seat 1
Todd Cowan, Covington, LA 196k Table 22 Seat 6
Trace Henderson, Gulfport, MS 187k Table 17 Seat 3
Ronnie Scott, Byram, MS 145k Table 16 Seat 6
Chester Dilday, West Monroe, LA 103k Table 17 Seat 1
Alton Peterson, Canton, MS 96k Table 16 Seat 1
Brandon Robinson, Blytheville, AR 88k Table 22 Seat 9
Prissy Giroir, Lafayette, LA 59k Table 21 Seat 7
Jerry Giroir, Lafayatte, LA 45k Table 15 Seat 3
Curtis Picard, Slidell, LA 40k Table 15 Seat 7
PEARL RIVER STARTS THIS WEEK:

So too starts, our much ballyhooed (whatever that means) podcast. Our first guest Neal Atkinson gives the skinny on all the good stuff happening at Pearl River Resorts during the tournament. It includes $340,000 in guarantees, two $150,000 guarantees (with a near $20k overlay on the Main Event last year), and tournaments everyday from March 12th through the 22nd.

Listen here to episode one and huge thanks to Ben Mintz, Louisiana sports radio legend for partnering up to host this podcast.



Epidsode One: Neal Atkinson



If you've listened you'll know Neal pulled out all of the stops including free buffets, with a tournament receipt, on the weekends for breakfast AND dinner in the tournament area. You want March Madness? You might not find a better room to watch. The new tournament Poker Salon will be lined with giant screen TVs with all the action, and of course they have in game betting with their Sportsbook App. We got a chance to test the room, the app and the set-up during their Super Bowl party and it's going to be pretty sweet.

As for fun things to do in Pearl River: don't forget Tuesday night is Music night with TD extradonaire Paul Dutsch. Dealers and players will be getting on the mic at the local steak house. Also, bring your clubs their Dancing Rabbit golf course has been called the Augusta you can actually play and will have a lot of open tee times during this week. It's quite possibly the perfect spring getaway.


THE BIG ONE! AND LINKAGE:



FREE $850AGE:

Alright today commences the BIG ONE, as Pearl River Resorts is giving away one $850 Main Event seat to a loyal GCP reader. This one is a little different than our standard contests. The winner will be the player that correctly guesses the number of entrants in the $150k Guarantee opener. If multiple people guess the correct number we will randomly draw from only them to determine a winner. If nobody gets its exact... this is important... we will randomly draw from all eligible entries. Closet does not win!

To earn an entry go to our

FACEBOOK

Page, Find the Big One post which goes up shortly, like our page, like the post, and share the post (make sure your settings are on public so we can see you shared it). To earn a second entry AND this is the important one guess the total number of players in the comments for this year's BagWow opening event.

Also, earn a third entry by following our TWITTER account, liking and retweeting the Big One tweet. Earn a fourth entry by guessing there too. That means you can guess a total TWICE and in the event of a random draw, if nobody guesses, it exactly have up to four entries. *Some of you took advantage of the bonus entry we offered last week to have five total.

Okay... what to guess? Some hints: There is a $150k Guarantee and FIVE flights. If you bag twice they give you an extra 1k. If you bag... thrice... another 3k for a total of 4k in bonuses. Last Spring there were 826 entrants with Duane Fontenot and Judge Leo Boothe chopping it for over 23k each. The opener this past fall had 844 players and David Haynes won 27k for first.

FREE FOODAGE:


This event will also have free buffets (for a tournament receipt holder) in the morning and the evening both weekends. The Buffet is in the new super spacious tournament poker salon.

SILVER SCREENAGE:

Also, in the tournament poker salon will be wall to wall giant screens for all your sports needs (Pearl River has ahandy betting app for all your sports betting needs). Maybe one day those screens will also feature a movie being filmed locally. Not too long ago we reported on an upcoming movie the Card Counter. Turns out it's filming on the coast at the IP right now. Lots of regional players flocked over to the casino to be extras in the movie.

Think they get $100 a day, perhaps some background camera time, and a chance to play with the stars. One undercover player sent us this pic from a cash game with Oscar Isaacs. Willem Defoe and Tiffany Hadish are also stars. Here's WLOX piece on the story:

SUPER SLEEPAGE:

There's a lot that goes into being a successful poker player. Diet, exercize, and sleeping right are three aspects perhaps overlooked by many. Getting good Zs might be the most important. Calvin Arye has a decent article on how to get the best night's rest.

CONDOLENCES:



It is with a heavy heart we have to report this, as our thoughts at GCP, and in the local poker community, are with one of our founders Gene D whose mother Caroline Dudek passed suddenly last weekend at 75.

We are keeping in our prayers the Dudek family including her husband, five children, twelve grandchildren and one great grand child. Services are Friday in Houma, LA.

MARDI GRAS SERIES:

We got all the results from the Horsehoe Bossier City's Mardi Gras series.

MAIN EVENT:

Out of 306 entrants in the Main, 37 players made the money splitting up the $91,800 prize pool. Seven at the final table chopped it up for $9803 each including: Michael Faterkowsi; James Misenheimer, Gabriel Daspit, Roy Henry; Jeremy Read; Matthew Carpenter and Andrew Dosser. Zachary Moody, Brian Hemphill and Eric Raus also made the final table. Familiar names Chester Dilday, Shawn Calvit, Seth Foster, Lonny Weitzel, Greg Rabalais, and Adam Racca made the money.

LADIES EVENT:

After a chop Cammie Allen took most of the money with $2200. The WPA event had 82 Ladies compete. Jennifer Palmer got the second biggest piece $1200. Seven players got $943 each including: Jariya Watkins; Kristi Roberrts; Lanell Dykes; Erin Cox; Morgan Urbansky; Leslie Urbansky and Carolyn Taylor. Laura Curry cashed but did not make the chop.


BOUNTY:

Jason Schoot won first place for over 2k in the 114 player $160 Bounty event. Also in the money: Lonny Weitzel (pictured); Laurence Dilday; Wesley Pipes; and Chester Dilday.

180 EVENT:

Nolan Timon took home $8150 of the $32,480 prize pool. He survived a field of 232 players to get there. In that good money: Ronald Paledict (2nd $5156), Seth Foster (3rd $3542), Thomas Skeeles (4th $2619), Herman Johnson (5th $1968), Wesley Pipes (6th $1502), and Chester Wilson (7th $1162). Also cashing: Gary Burks, Laurence Dilday, Lonny Weitzel, and Jeff Kester.

WINNERS KEEP WINNING:
SOCIAL MEDIA CONTEST:
Congrats to Victor Holcombe (pictured right) who may run better in our contests then anyone won the first Social Media contest for Pearl River (March 12th through the 22nd) we ran on Facebook and Twitter.

Course it helps to follow directions and always enter! Victor you may remember parlayed a free seat he won in a previous contest into our Poker Gras Main Event. He played the Bag the Schwag flight won some Maker's Mark schwag for knocking out a player, and then final tabled the Main Event.

He runs good.

The people that didn't quite win this time but were drawn in case Victor can't make it? Two other previous winners: Paul Groseclose (backup #1)
and Hugo Eduardo (backup #2) who have both won seats to Pearl River previously.

We will be starting our next contest tomorrow on
FACEBOOK
and
TWITTER
. Not to mention, we currently have one that will run all the way up to the Pearl River Main Event where you earn extra entries for each Pearl River satellite receipt you post.

Please make sure you follow the directions to insure you entry is eligible for the random drawing AND make your settings on your SHARE public so we can see you entered.

MARDI GRAS WIN:

Chris Read, a former Louisiana native, came back to take in some parades. After hearing of the satellite at Harrahs she figured why not take a break and play some poker. She had an eventful weekend, weathered some run bad with some big pairs getting cracked, and then pulled out a victory in the Road to Vegas Satty.

Also, getting a big share of the loot: locals Pat McNamara and My Nguyen. Congrats to all three!

They are running these at High Noon the last Sunday of every month until the Main Event. March 29th is the next one and they'll start running sit 'n goes soon!
LINKAGE:



ANY PUBLICITY IS GOOD PUBLICITY:

Generally, any time poker is portrayed in a good light, like this piece by the SFGate about a guy on a bachelor party who hopped into a tournament and made a deep run while in Vegas--it's a net positive for poker. Now, you have to hold your nose and ignore all the mistakes in reporting the action... but at heart the writer gets the tale right. So what, if he calls it a 500k minimum payout (probably a 500k guarantee) and calls his 25k starting stack a 25k buy-in. Nonetheless, a fun tale and interesting ICM dilemma the rookie didn't even know to think about at the end.

TWITTER WARRIORS:

Calvin Aryre.com ranked the top seven twitter follows and eh... Some of these top seven actually post and are good follows, but a couple of them, while big names, rarely do. We are going to ask our Facebook Group the best follows on Twitter and see if we can get some better results. Our Facebook group? Yes, we have a private Facebook group with content provided by readers that's neither on this page or on our Facebook page. Yes it's confusing there is both a Facebook Page (you likely follow) and group you've yet to join. Don Dove and Justin Bracy are the MVPs for all the linkage and stories they put up there. Btw, Don would be on my shortlist of Twitter follows. If you want more poker content join that group right... now!

CORONA VIRUS:

Bloomberg.com suggests that the markets can weather even an epic pandemic, or rather, endemic Covid-19. What's this got to do with Poker? Some of our favorite twitter follows who are smart Poker Players/enthusiasts (Bill Perkins) are tweeting a lot about Corona Virus possibilities.
SATELLITE DELIGHT:
PEARL RIVER DOMINANCE:

We have word from Pearl River that Singh Chawla (pictured right) has already won two main event seats for the 150k Guarantee. Well done, sir.

He's definitley taking advantage of a great deal. We can't say for sure that the third iteration had an overlay but the first two Sunday satellites with two seats guaranteed had small ones. They are running these every Sunday up to our event their March 12th.

It's definitely worth the drive to Pearl River but you better be prepared to beat Singh as he's looking to make it three in a row Sunday.



10K TO WSOP:



Also Sunday, at Harrahs NOLA is a $600 buy-in satellite paying the winners 10k cash. You can use it for a WSOP Main Event seat or for a summer bankroll or for a used car. It's sweet green cash.

Event starts at noon. If you want to get in and out fairly easily and duck the parade traffic we recommend the secret route behind the convention center. Google map it.

Expecting a good crowd for this event.

Want to get in on the cheap?

Saturday after the $200 11 am event closes registration around ~12:20 they will be running $140 sit 'n goes (two winners of $600 cash) to parlay your way into Sunday. The Saturday event has had prize pools over 10k since they bumped it up to $200. Well worth it.

Sunday they'll start sit 'n goes at 10 to 10:30 am.
RESULTS FROM ACROSS THE COUNTY:

DONEY DEVOURS DC:

At the MGM National Harbor resort, during the East Coast Poker tour, Joel Doney took down a $400 buy-in 193 person field, that surpassed the 50k guarantee.

Joel, a Harrahs NOLA reg, won over 16k for first.

This is Joel's first Hendon Mob eligible victory. He also cashed in the opener as he finished 77th in the 1812 entrant 500k guarantee field. Joel also final tabled a third event which has yet to post. Congrats bud!

WSOP-C:

With tournaments everywhere these days the WSOP-C as it often does has two events going concurrently.

At the Rio in Las Vegas, former Gulf Coaster Kristen Deardorff cashed 7th in Event #2 for just under 3k on the $400 Buy-in. Congrats to Kristen. Meanwhile in Florida even more Gulf Coasters found the cashier's cage...

HIGH ROLLER:

AJ Kelsall of Tampa, FL finished runner up in the $2200 buy-in event at the Seminole Hard rock in Tampa. Eric Salazar (3rd 38k), Hamid Izadi (8th 8.8k), and John Dollinger also cashed.

PLO 8:

Philip Hui of San Antonio fell to David Prociak of Florida in heads up action. Prociak won over 51k and Hui over 31k. TK Miles finished fifth for 11.6k. Leif Force, Allen Kessler, Cord Garcia, Blake Barousse, and Dee Banks all cashed.

MONSTER:

Joe Hebert of Metairie finished 9th in the $400 buy-in. He won a little over 6.8k. Charles Johnson of Norcross, GA, Nate Bandy of TN, Bradly Gagola of Tallahassee, Robbier Beck of Houston, and Chris Read of Sugar Hill, GA, cashed.
MONTHLY WSOP 10K SATELLITE:

Last Sunday of Every Month:
Next one is February 23rd,
High Noon, $600, 20k ss
NEWS BITS:



POKER ALLIANCE:

As mentioned last week previewing the new season of survivor many players shared a poker connection. Little did we know how much that would play a role in the first episode. Chad Holloway has a great write-up of the storylines over at PokerNews and the full episode of Poker Night in America where the alledged alliance was formed.

Want to make a bet on this season? MSN has an article on the current odds with Yul Kwon the organizer of the anti-poker alliance as the favorite.

TEXANS AND SOUTHWEST LOUISIANANS:

We aren't saying there is a 50k Guarantee multi-flight tournament headed your way the last weekend of March... but we also aren't saying there isn't. Possibly a BagWow! format. BagWow you ask? Go here.

COMPLETE WSOP SCHEDULE:

Recently read there will now be two player of the year awards. One for everything and one for everything $1500 and under. Price points vary from $500 to a $250k high roller but most events seem to be $1500 and under. The next tier of events is 10k and includes an online tournament for the first time at that price point.
Complete schedule

here

.

STAY SAFE, STAY DRY:

As Pearl River surges higher with rainfall our thoughts our with our friends in central Mississippi and any who are facing flooing conditions.
POKER NEWS:


SURVIVAL

Boston Rob (should we call him Pensacola Rob now... he's been a staple on the gulf coast for quite a while now) and one or two other poker playing aficionados return for a clash of champions (including Tyson Apostle behind him in the pic above). The parallels to tournament poker with the set-up of Survivor's reality game show are many.

It mimics the capriousness of elimination, the randomness and uneven distribution of assets (cards to idols/other players folly etc), skill of interpretating partial infomation, people reading, boldness to make a move or a bluff, rewards the patience of players who time their all or nothing moves, and punishes those who don't. Not to mention all the money is up top with a $2 million prize this year to first. These are some of the best to ever play, and this season should showcase some great game play and bluffs in buffs. Go here for more on getting the right cast.

VARIANCE IS A B.....:

Phil Galfond is down almost a million Euros in his Galfond challenge. Venividi1993 has pounded him over 15 sessions and Phil is pondering quiting the challenge.



#GalfondChallenge

has very much continued.

I'm taking a step back to do some thinking. Here's an update, along with some more of my thoughts:

pic.twitter.com/jIcN4Bc1Jz

— Phil Galfond (@PhilGalfond)

February 11, 2020



As Phil pointed out later on twitter in heads up PLO even a bad player would win at a higher rate during a normal distribution of cards. He credits his opponent for playing well but run-bad has to be an element of the distortion of results. That or whoever wrote the program for his site left a backdoor in and Phil's getting superused. (No evidence of that other then him getting pummeled). For more go here.

SATTYS-FACTION:

Couple of ongoing events represent a great chance to get in on the cheap and parlay a small entry fee into something YUGE!

-Harrahs NOLA next $600 10k to the winner event is Sunday, Febuary 22rd at High Noon. 10k bundles to the winners? Their's your WSOP Main Event seat right there. Also, single table sit n' goes to get into the event $140 a player (two seats to winners) will be starting today.

-A couple of social media contests are active on our

FACEBOOK

and

TWITTER pages. Like, share, comment to win seats into the $150k Guarantee at Pearl River. Pay attention to the bonus for the new one which runs up to the event. Take a picture of your receipt for any of the Sunday satellites at Pearl River (schedule two posts below) to earn an extra entry to the drawing. Those sunday events have been a small overlay on the first two iterations.

VIRAL POKER LINKAGE:
Corona Virus on your mind? It's not here yet, but if you are thinking ahead... PokerNews has a piece on how to play live poker and minimize your risk of catching the virus: Here.

What about the WSOP 2020? They've issued a statement also at PokerNews.

Macau, the biggest gaming center in the world is shut-down. When the casinos close you should pay attention. On the heels of the Asian Poker League's cancellations, Triton Poker is also cancelling a tournament because of the Novel Corona Virus in South Korea.

The Norovirus outbreak at L'Auberge Lake Charles (thanks to Larry Douglas and Don Dove for the heads up) is a warning to players to take appropriate measures including hand cleaning with hot water to dodge the winter viruses.


Supposedly, Chinese in crisis like storing money on the old cryptocurrency called Bitcoin. The bull market Bitcoin is enjoying is evidence that theory is either true, or enough people buy into it, that you might want to pick up some more crypto.

What to do if you get quarantined?

Don't forget you can also use Bitcoin to play online poker.

What else, watch a movie? There's one being made taglined as "The World Series of Poker meets Abu Ghraib," that will star Tiffany Haddis, Willem Dafoe and Oscar Isaac. Nothing viral about this one although curiously, the working title is "The Card Counter," which isn't very Poker-y and a lot more BlackJack-y. Vanity Fair has the story here:

More about the plot here which involves the protagonist, William Tell (Isaac), deciding to win the World Series of Poker to help with his other cause.

Let's, here's some great news and some awesome entertainment for locked-ins. New High Stakes Poker

coming to PokerGo.
AROUND THE COAST:



Pearl River announces their two seat guarantee Main Event Satellites starting Super Bowl Sunday for their 150k Guarantee Main Event.
Last fall most (all?) of their satties had an overlay and the Main Event had a ~$20k overlay. Hard to beat free money.



Go to the thread on our

FACEBOOK

page for the structure and more info.

It's a busy calendar locally even without a series until March (Pearl River's Poker Open 12th through 22nd).

The Beau Rivage features their Monthly 50k Guarantees and Little Monsters.

Harrahs, NOLA, has started their Monthly 10k Satellite with a $600 Buy-in and 20k Starting Stack. Also, they've bumped up their Saturday Tournament to a 12k starting stack and $200 buy-in featuring much bigger prize pools. It's grown every week since making the change.

Horseshoe Bossier City is doing a Mardi Gras tournament series coming up soon as well as their regular weekly events.
MORE WSOP-TUNICA

Thanks for the heads up from one of our readers and sorry for the miss when we first relayed this result. Nice hit in Event 4 for Broussard, Louisiana's Adam Racca who pocketed over 10k for his second place finish. Well done Adam.

EVENT 5: This six handed event went to Bryan Salerno of Little Rock. He won overr 18k beating Todd Osborne heads up. Also cashing: Edward Chevallier of Many, LA; Mike Sanders; Kip Jones of Denham Springs, LA; and Josh Palmer.

EVENT 6: Tim Burt just missed another ring in yet another non NLHE event as he placed second to Grant Hart of Conway, AR in PLO. Hart won 11k for first and Tim a hair under 7k for second. Damjan Radanov won 4.7k for third. Also cashing Jamie Kizer; JP Kolb, and John Holley.


EVENT 7: Walker Miskelly, pictured after winning the King of last Spring's Pearl River Event, won his first ring in Event 7's Monster Stack. More satisfying, likely, was the $43k payday. Another Pearl River Regular Thuy Djedos of Brand, MS won over 6k for 7th place.

Justin Gates continue his torrid streak cashing going out one spot ahead of Kip Jones, and two in front of Birmingham's Chase Turner. Also cashing: Matthew South; Hamid Izadi; Cody Stanford; JP Kolb; Austin Reilly; Steve McClusky; James Taylor; Josh Williams; Trent Bennett; and John Gilbert.

EVENT 8: The $600 Hold'em event won by Sam Washburn of Arkansas for over 28k featured a final table of Matthew South (4th 9k) and Blake Barousse (8th 3k). Holiday Hold'em Main Event winner Rex Smith finished 11th. Jeremy Eyer, Chris Lane and Rodney Boswell also cashed.

EVENT 9: Tim Burt (6th $2400) and Austin Reilly ($1.4k) final tabled the $250 one day event. Stephen Nusrallah, Mack Ham, Mike Sanders and Krishna Kota also cashed.

EVENT 10: Main Event end of Day(s) 1. Chris Miller with over 500k bagged the biggest stack. 79 out of the 491 total will restart today. Stephan Nusrallah not too far behind with 387k. Johnny Landreth, Ben Thomas, TK Miles, Sean Small and Greg Jennings in the top 20 with over 300k each.

Walker Miskelly bagged 269k joined by Yousef Saleh, Warren Sheaves, Chris Davis and Kyle Cartwright in the over 200k club. Marshall White, Blake Barousse, Mack Ham, Blake Whittington, Hamid Izadi and BJ McBrayer all bagged over 100k. Chad Chisolm, Tood Osborne, Cody Stanford, Tim Burt, Jacob Corda, and Matt Higgins also return.
WSOP-C TUNICA UPDATES:

GCP AWARD WINNERS KEEP WINNING:

Blake Whittington a GCP Award winner for being the most consistent tournament player in the region won another ring in Event #2. He bested Andrew Brinkley heads up for just under 20k. The 28 year old has won six total rings and three at Tunica. He finally received his trophy after some missed connections and promptly won again.

Matt South of Florence, AL (8th) and Sean Small (6th) also made the final table. Philip Walsh cashed the event continuing his recent hot streak.

Michael Lech, the Arkansas pro, won his eighth ring in the re-entry event for a 53k score. Lech received nominations for the GCP Awards as well. Michael Monaghan of Jackson finished 10th for a little over 4k. Others in the money include: Joe Hebert of Metaire (17th); Byron Tipton (20th); Chris Lane (23rd); JW Carter; Cody Stanford; Rusell Boyette; Ray Curran; Tim Burt; Justin Donato; and Michael Pelt.

OTHER NOTABLES IN TUNICA:

EVENT 1: Matt South just missed another final table along with David Lee of Memphis in Event One finishing 12th and 13th. Also cashing that event: Teresa Lammie; Denise Pratt; and Donnie Phan.

SENIORS: Barry Schultz and Jo Caine cashed in the 403 entry 80k prize pool.

EVENT 4: Yousef Saleh (GCP Player of the Year), 7th, and Justin Gates, 8th (Baton Rouge), made the final table of the $400 one day event.

Here's the schedule

for the remainder of the event.
HARRAHS NOLA TOURNEY TWEAKS:



For those who have missed it, Harrahs New Orleans has changed their Saturday tournament to a $200 buy-in. This tweak ups the prize pool and lowering the juice percentage wise. This past weekend three players chopped for $1900 a piece not bad for a few hours work. They also made sure to increase the starting stack to 12k.

Also, they have announced a monthly $600 Sunday tournament. It will essentially be the last Sunday of the month in the run up to the World Series of Poker Main Event. In February it's the second to last because of Mardi Gras. Every time $10k (after taxes) is reached in the prize pool they will award the cash equivalent of a WSOP Main Event seat.

First one takes place Sunday, January 26th at High Noon. Right now they are running sit n goes awarding two winners the $600 buy-in to the Sunday event. More of those to come.
SOCIAL MEDIA CONTEST CONTINUES:

Our opening social media seat giveaway is still going on! if you want a shot at a Pearl River $150k Guarantee opener seat: like, share, and comment to get an entry on our

FACEBOOK

page. Do the same via @GCPNet on

TWITTER in the to double your chances at winning.

Pearl River starts March 12th and runs through the 22nd. Schedule on the post on Facebook. Last fall there was a near 20k overlay in the Main Event. And credit to Pearl River they want to grow the event, so the first thing they did was lock in another double 150k guarantee series. You want a piece of that free money? Go ahead and book your rooms now.
BEAU WRAP UP:



JOE HEBERT DOMINATES SERIES:

Congratulations to our man Joe. The Metairie player had a week to remember after getting the lion's share in the chop (74k) of the high roller. Hebert split it up with Corey Harrison, Dee Banks, and Josh Palmer who each earned over 40k.


Mike Horchoff (pictured) returned from out west to bag as Day one chipleader and won over 13k for seventh place. Rarely is there a high stakes final table at the Beau without Moe Moeini and this was no different with the local winning $7700 for ninth. Another regular at their cashier is Jeremy Gaubert of Baton Rouge who won $6367 for 10th. Also cashing for that amount: David Williams of Hoover, AL and Don Rolfe of Ocean Springs in 11th and 12th respectively.

Big Phil Treaudo of NOLA won ~ $5700 for fifteenth. Ray McIntosh of Slidell earned almost $4700 for sixteenth.

Others in the money included: Philip Walsh, Luther Tran, Johnny Landreth, Justin Allen, Steven Rash, Ed Sebesta, and Randy Kennedy.

Joe won or chopped for the most in three events last week. In the $300 8 Max event he earned $8607. Also cashing Terry Moore, Curtis Terry, Kyle Barnette and Don Rolfe. Scroll (way) down for details on Joe's 12k win in Event #2.

LITTLE MONSTERS:

Al Dapkus fo Georgia won the smaller of the two Little Monster events (#15) for $4700. Matt Sirchia
of Pensacola, FL (2nd $4371), Rebekah Crosby of Covington, LA (3rd $3888), Justin Gates (Baton Rouge), Piyush Mittal (pictured to the left) and Kyle Barnett of NOLA made the final table.

Justin Gates also chopped the larger of the Little Monsters (event 13). He split it three ways with Robert Beck of Slidell and Nick Langsford of Kenner. Each earned just under $6900. In on the chop for just a little less (5k) Jason Durson of Gulfport (5k) and Marvin Durden of Atlanta.

Others in the money included: Simon Philip; Mark Ryan; Louis Lee; Huey Hulin; Guy Turner; and John Dubard.
NOLA/METAIRE PLAYERS DOMINATE BEAU:



Joe Hebert's hat trick (see above and below) along with Corey Harrison's deep run in the high rollers were only the tip of the iceberg. Add in Metaire's Nick Langsford chop in the bigger Little Monster (see above) and it was a week of dominance. Here's more:

GAMBLE CLOSE:

Doug Gamble earned almost $1800 for second place in the final $300 event of the series. Well done Doug.


GORDON GETS IT:

Randy Gordon (pictured) of Metairie won $4800 and bested a final table that included fellow NOLA reg Peace Marvel (2nd for $2800), Bryne Wilson (3rd $2800), William Anderson of Madison, MS (4th); James Sharp of Slidell, LA; and Randy Marker of Ocean Springs. Pensacola's Rachel Tullier and Brandon Valera also cashed.

CRESSEND WINS IT:

Another Metairie/NOLA based player took down a Beau event tournament. John Cressend of Metaire, LA split it evenly with James Payne of Carrier, MS each earning over $8300. Owen Bradley of NOLA, Vincent Phan of Folsom, LA, Reese Vines of Pensacola and Justin Kelly of Mathiston, MS all made the final table. ALso in the money Felton Breaux of New Iberia and George McDonald of Ocean Springs.

SALEH WINS AGAIN!:

NOLA can't quite claim Mississippi's Joe Saleh but he's been on an arguably even bigger tear since coming to town during Poker Gras to pick up his 2019 GCP Player of the Year trophy. Joe Saleh won the Monster Stack earning over 23k in a chop with Trey Walton of Georgia (22k), Terry Moore of Mobile (21k) and Joel Watts of Ocean Springs (17k). Also cashing; Ben Thomas; Mark Berrigan (Tallahassee); Gavin Munroe; Joel Doney; Bryne Wilson; Greg Radais (Lafayette); Kai Landry; Steve Bierman; Trace Henderson; Curtis Terry and Matt South.
BOSSIER CITY FRIENDS:



Stephen Green of Panama City, and also the Horseshoe Bossier TD, chopped 6 ways in the Seniors event for 10k. Always nice to see a good guy in the winner's circle. Bobby Moore of Pearl River, MS got the biggest share with $14.5k. Also earning 10k M
ark Ryan and Deric Williams of Louisiana. Others in the money included: Ron Franco; Alton Bullock; Judge Leo Boothe; James Payne; Felix Lagasse and Richard Roach.

Also, Congrats to Chris Mays (pictured second from the left) who cashed a couple of times in Choctaw. Chris chopped one of our Holiday Hold'em events in Bossier in December.
ARCHIVED NEWS BLOTTER CENTER>>>
AND MORE
LINKS
FACEBOOK
TWITTER
GULF COAST POKER TOUR
POKER GRAS
PEARL RIVER
TOURNAMENTS
ARCHIVES
WHO'S WHO
C
ONTACT US
TWITTER